TEARS OF MINNOWS😢
Teardrops of minnows,
Flowing like a river.
Happy they came in,
with high expectations.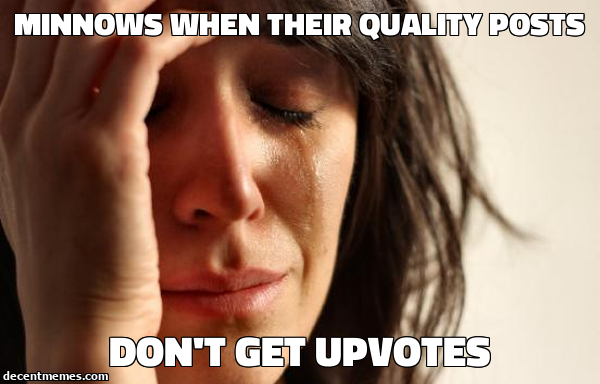 Days turned into weeks,
Weeks turned into months.
Yet no support or recognition.
Day and night we struggle,
and put out quality content,
to no avail.
When will this struggle end?.
When will the tears stop?.
When will the pain seize?.
Give in and give up?.
I think NOT.
For i know that one day,
with consistent hardwork,
resilience and faith.
One day the sun would shine, and hope would rise once again.
Don't give up fellow minnows,
for our great future is nigh.
Our persistence would pay off soon.
our light would shine ever so brightly
Our tears would be wiped away,
Our sadness would be turned into laughter.
Keep hope alive and don't give up, fellow minnows for our future is bright.
Steem on!.
♨️
Thanks for reading.
With Love from,
Adedoyinwealth
💖