Bugs Chrysocoris Stollii play beautifully with white grass flowers...:
Bug Chrysokoris Stollii who plays flowers in the morning
..Hello meet you again on this post, with bugs together grass flower..
This time I tried to show some styles of Chrysocoris Stollii bugs that decorate interest on a sunny morning, I am interested to get some style from this bug. and sorry maybe this type of bugs is already several times I post, but somehow this bug can attract my attention which together with white flowers on this beautiful morning.
---
Shape and colour of the Chrysocoris Stollii bug
The size of this bug is small and has a colourful body colour, and coloured yellowish green with a bluish black. the eyeballs look black and these leaf insects can fly from leaf to tree in fulfilling its daily needs in the green grass every day.
---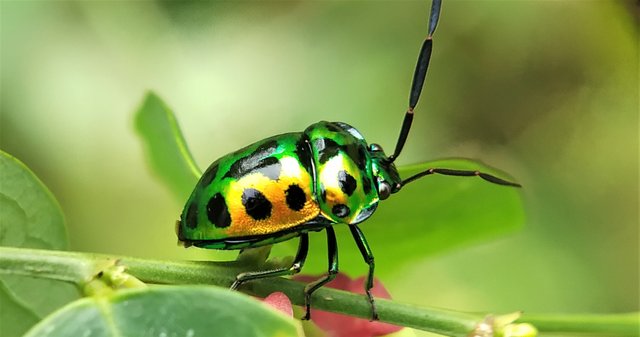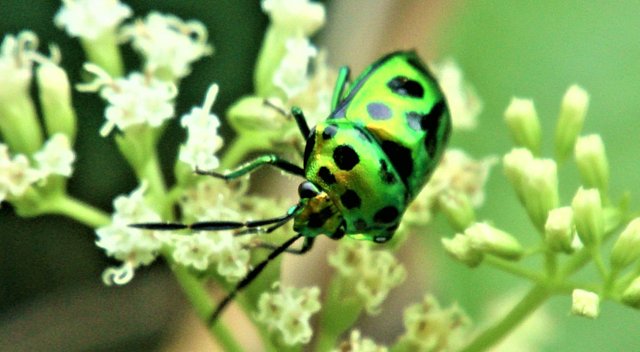 At the time of insect activity of this leaf
Chrysocoris Stollii flies during the day to roam the leaves or on the grass when the dark is settled in a position that has been determined by its. and this insect is not a type of venomous creature, visible from its style indicates the type of insect motion and captivating for around nature.
---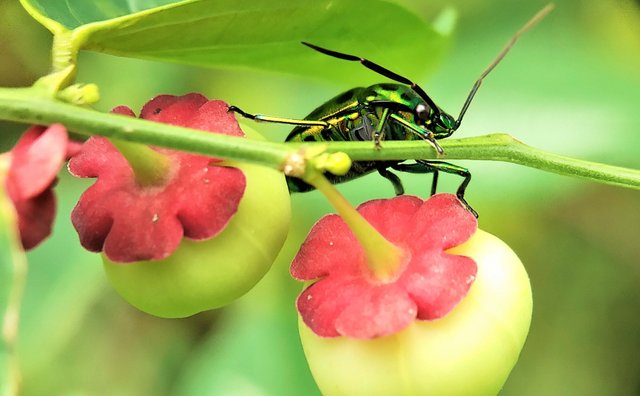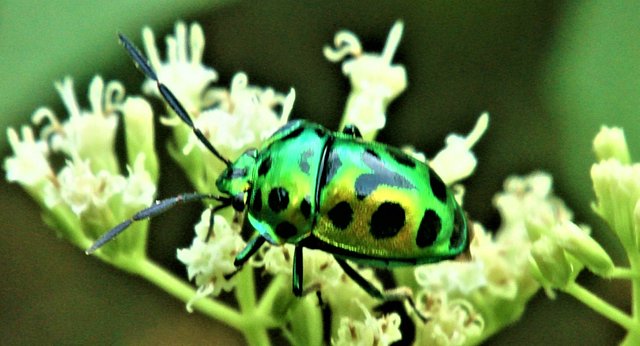 Beautiful Nature decorated with grass and flowers and insects
Many bugs live to fill this universe with thousands or millions of species of animals from small and large insects, among its are the Chrysocoris Stollii bugs that live in the nature of Aceh.
Warm greetings from me on this occasion @ades