Do Something Big in Life
Good day to all, Steemians!
---
I like to tell everyone about Terry Fox, he was only 20 years old young man when terry realizes that he has a cancer disease and doctor's tell him that he has only 5 month's of life left and no one can stop's him from dying, terry's leg is already cut out by doctor's and they attach a iron rod as an leg alternative after that terry thinks that now he has only two options left and he has to avail one of them, the first option is that he can just lay down on bed and wait's for death and second option is that why not he start a charity campaign against cancer and he did and after that terry fox died just like me and you will die but terry fox walk a marathon of three thousand three hundred and thirty nine miles before death, now what is the reason behind that walk the reason is that terry fox gives the message to the whole world that every one will die so why not do something big before death.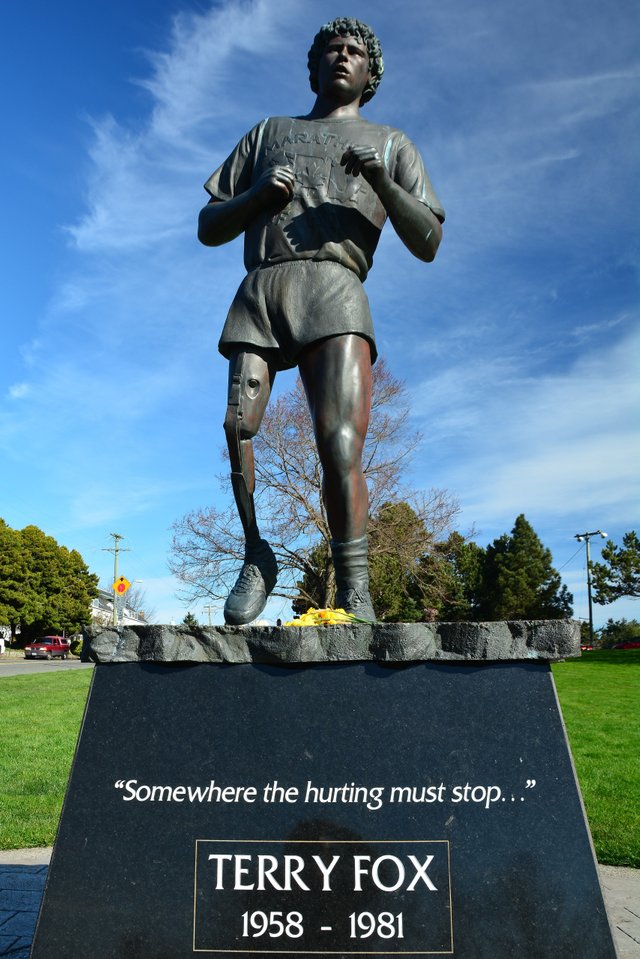 ** IMAGE SOURCE **
Now my friends terry knows that he has only 5 month's of life left but you and me don't know that what happen's to us in a very next second, so if we don't know about the very next second then why not we adapt a very simple formula of spending the life and the simple formula is that the ice which you hold in your hands will melt no one can stop that ice from melting but before the melting of ice we all have to cool up the glass of other peoples.
So what i am trying to say is that nature has gift us with three things: -
no. 1 - Time
no. 2 - Energy and
no. 3 - Resources
---
So what we need to do we all have to spent these gifts of god for the well being of other's and if we use our talent, time and resources for the well being of other's then it will become a pray for us and we surely see great results in both life's.
Thank you very much for Reading & watching
I always appreciate your feedback and support