Marc VDS Threatened Withdraw from MotoGP in 2019
27 Mei. 2018 19:42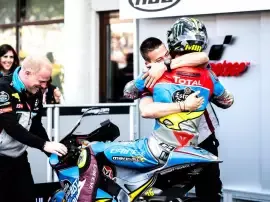 The future of Marc VDS team in the highest caste motorcycle race, MotoGP, is now in question. Due to the chaos that occurred in the team, Marc VDS may not be able to compete in the MotoGP event next season.
The big problem is overthrown Marc VDS. As proclaimed Tuttomotoriweb, Sunday (27/05/2018), the owner, Marc van der Straten, reportedly experiencing financial problems resulting in the participation of his team in the MotoGP event.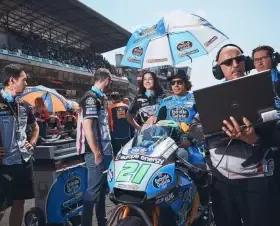 (Marc VDS Photo: MotoGP official page)
The Belgian-based team's revenue is reportedly not worth the expense of each season.
Large funds must be issued Marc VDS because it dropped in two classes, namely MotoGP and Moto2. In the MotoGP itself, they must spend 14.5 million euros or approximately Rp239 billion per year. While in the event Moto2, Marc VDS must spend Rp2, 5 million euros or approximately Rp41 billion each year.
This huge expense is inversely proportional to Marc VDS's income each season. Moreover, the two current Mac VDS racers, namely Franco Morbidelli and Thomas Luthi, can not provide a neat appearance. To date, Morbidelli has only collected 16 points, while Luthi has not earned any points.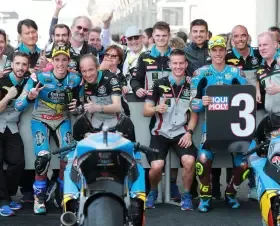 (Marc VDS Photo: MotoGP official page)
With this condition, the news of Marc VDS's withdrawal from the MotoGP event was increasingly widely heard. Moreover, Marc VDS looks in no hurry to come to 2019 MotoGP material as well as the next seasons.
Not only funds, chaos also occurs in the ranks of the manager of Team Marc VDS. Their manager, Michael Bartholemy, was sacked by Van der Straten for alleged embezzlement. Great task was supported by the new principal team manager, namely Luca Montiron, to revive the triumph of Marc VDS in the MotoGP event.