Trying Out Freezia! (Rolled Ice Cream)
So my husband and I are on this group on Facebook for Idaho people. We've been on since we have been living here (September of last year). We have been seeing alot of people raving about this Ice Cream place that is called Freezia. So we finally decided to go to it last week, and it was SO good! Its a quaint little place lol. You go in, order what you want (base, flavors, and toppings.) I had "Cheesecake Galore" and it was very good, but very rich! My husband had to help me finish it haha, and I don't think he had a problem with that lol!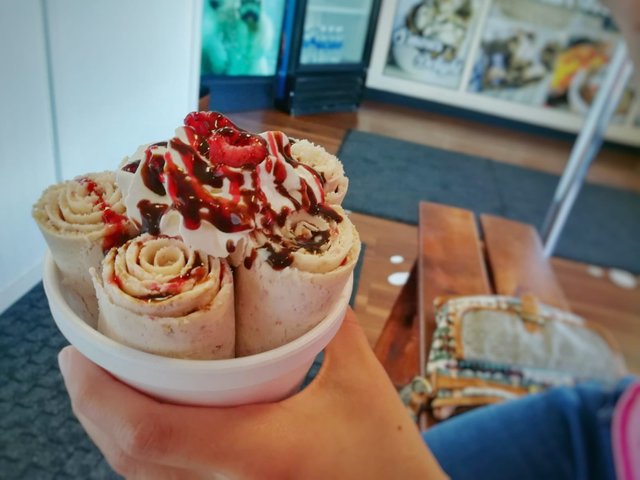 Anyways, you tell them what you want, and they make the ice cream in front of you with all of my choices. It was pretty cool to watch them make it. Its called rolled ice cream, they literally roll it. It was a fun little experience. I would definitely recommend going there!