Belenko Button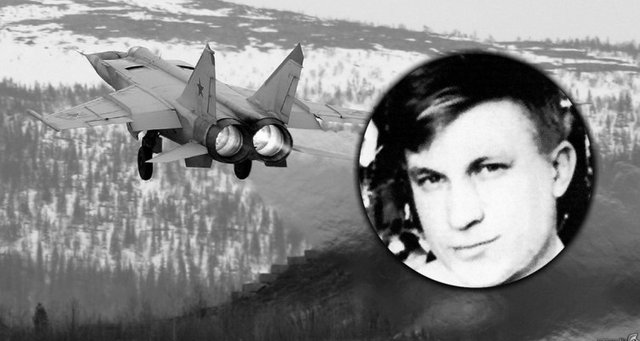 IMAGE CREDIT
On September 6th, 1976 Soviet Air Force authorities were shocked by an unprecedented incident that took place in the Far East military district at Chuguyevka airbase.
During a training flight a new interceptor jet MiG-25P dropped off the radar screen. The jet was piloted by a young, but quite experienced senior lieutenant Viktor Belenko.
The airbase sounded the alarm; the first version that was suggested said the plain crushed — the airbase staff was commanded to keep searching for the aircraft. They didn't have to search for a long time, though. Very soon international media agencies announced about a Soviet fighter jet that landed in Hakodate airport, Japan. Everyone understood that it could be none other but Belenko.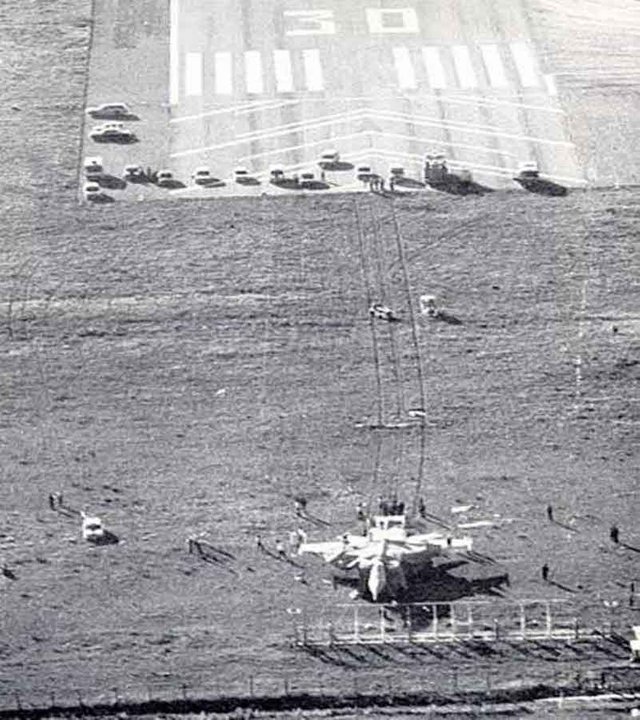 >

A little later Japanese authorities made an official statement saying that Belenko applied for asylum in the United States. The jet was disassembled, subject to the most detailed examination by Japanese and American specialists and returned to Soviet Union on November 15th, 1976.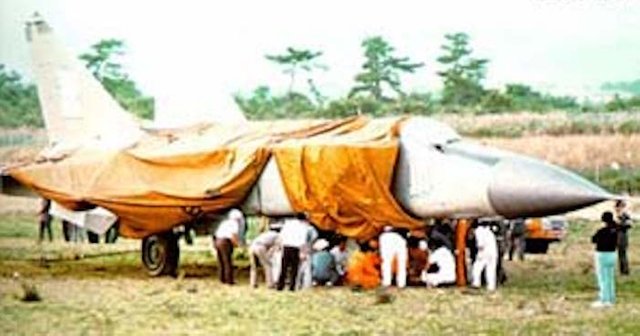 >
Here's the Soviet version of the story:
Viktor Belenko's jet fighter lost bearing and, as its fuel level was low, the pilot had to land at Hakodate airport in Japan. Trying to explain why Belenko stayed in Japan and decided to go to US, Soviet Foreign Affairs authorities claimed that Belenko was subject to various methods of ill-treatment: lots of Japanese citizens could see the way Belenko was escorted by policemen, hands behind his back, a bag over his head, they said. Besides, the Japanese refused to arrange a meeting between Soviet diplomats and Belenko for five days, which was against the Soviet Union-Japan treaty providing that such meetings must be arranged immediately.
There also was an American version:
Belenko has made an independent decision to go to Japan for political reasons. According to Americans, Belenko belonged to military elite and had everything he could wish for, apart from one thing — freedom.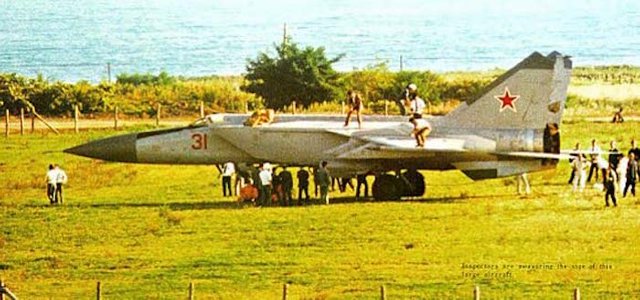 As for the pilot himself, his explanation was rather hazy.
In late 1070s he wrote a book where he explained his actions stating that he could no longer tolerate the huge number of accidents and catastrophes at Soviet airbases.
But there is also a third version of what has happened. According to it, the leading part in this notorious accident belonged to the super high-altitude ultra-fast interceptor jet MiG-25P and not to Viktor Belenko.
MiG-25 was born in late 1950s and made its first flight on March 6th, 1964.
At the time Soviet Air Defense needed an aircraft that would provide reliable defense against the high-altitude super-fast American and British bombers — XB-70 Valkyrie, Convair B-58 Hustler, Handley Page Victor and Avro Vulcan. A high-altitude interceptor jet with supersonic distance radius of over 500 km, equipped with powerful radar and long-range air-to-air missiles.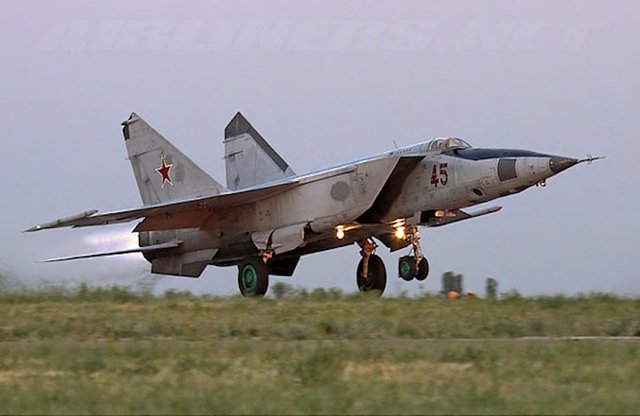 By all accounts, MiG-25 was an outstanding aircraft at the time, capable of reaching speed three times higher than the speed of sound. This jet has set 25 world speed, altitude and rate-of-climb records.
No wonder this remarkable aircraft has won the attention of Pentagon and American Intelligence agencies. Apparently, they have heard a lot about the new Soviet supersonic jet, but needed a specimen for thorough examination. So in 1970s they placed a bet on Viktor Belenko who was soon engaged in negotiations.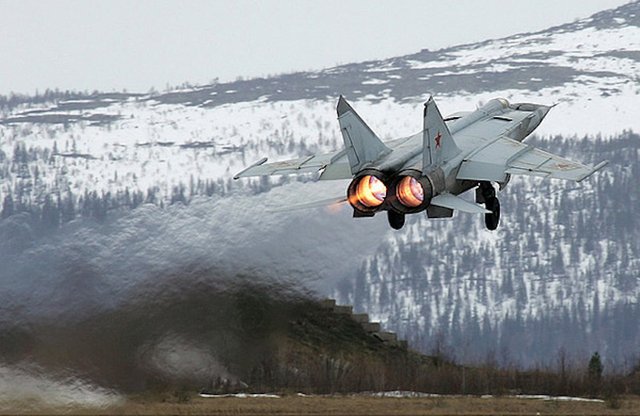 Some of Belenko's former fellow pilots stated that he was recruited by American agents as early as during his cadet years — allegedly, he was often seen reading classified documentation others didn't care about and soon got to serve at the airbase that had state of the art jets in service.
Some even said that Belenko met his American contact in Vladivostok the day before the fateful flight. That's when he got all the information he needed to get to Japan safely. He wasn't too lucky though: Japan skies met him with dense fog and he had to land at the civil airport. Who knows? Maybe if he had more luck, no one would ever know where the jet and its pilot have vanished.
After MiG-25 jet landed at Japanese airport, it was transferred to Hyakuri airbase.
Despite Soviet Union's repeated protests, a group of 20 American specialists dismounted the aircraft for detailed examination. They did every possible type of tests, after which the plane was returned to USSR —in pieces.
It's interesting to note that, though the American professionals highly appreciated the quality of the aircraft itself, they mentioned that electronic equipment left much to be desired.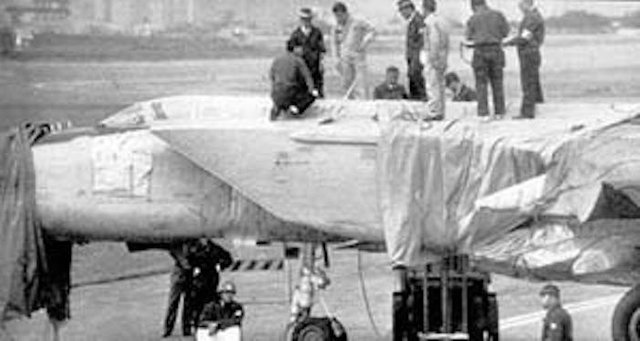 So what's the deal with a button, you ask?
When Belenko's jet headed towards Japanese borders, two MiG-25 interceptors took off from the Soviet airbase, but even if they did catch up with the aircraft (and they didn't), they would not be able to engage it by fire. The simple fact was these ultra-new jets were equipped with a friend/foe aircraft identification system, so a MiG-25 plane just could not down another MiG-25.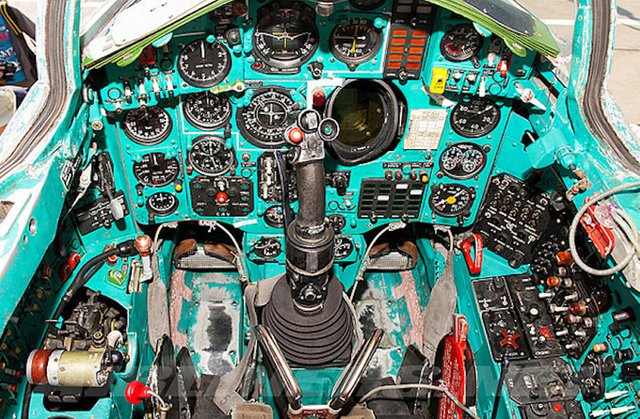 That's why, apart from wounding Soviet military pride, Belenko has also inflicted heavy material damage of about 2 billions in Soviet currency. They had to urgently re-equip planes and very soon missile launch systems got a new button that unblocked the system allowing to fire at Soviet planes. This button was called Belenko button.
Russians closed Belenko's case in November, 2001 due to the "expiration of time limits", 25 years after the in absentia sentence was announced. Belenko settled in US. At first he taught techniques and tactics of air combat at one of the military academies, but in time his knowledge has become obsolete and he switched to lectures on Soviet Union events and traditions. Unfortunately, after USSR expired, these lections stopped being of any interest.
In the end of the day, the only thing he got in US was his citizenship. He married an American woman and had three children with her, but later he got divorced and left nearly all he owned to his ex-wife. At the close of his days he roamed around the country and stayed in cheap motels scraping by thanks to temporary jobs.