Would you believe that a disgruntled worker in Queensland Australia has put bits of needles into strawberries?
Hard to believe that such a thing would happen, took me and my fellow Australians for a sixer!
Strawberry season is in full swing in Australia, they are quite cheap and are delicious. Who doesn't like strawberries? They are a big favourite generally. The market was humming with high productivity in all the supermarkets and green grocers that is until ground breaking news was aired several days ago. It was reported that a disgruntled worker had put bits of needles into some of the strawberries. A man has been hospitalised after ingesting strawberries full of bits of needles. Yikes and really? What a shocker!
The authorities were probably still figuring it out! What so only a little bit of info was coming to the people. Most of Australia is affected. Why would anyone contemplate hurting innocent people, women, men and children? Is this person so enraged and or mentally unwell that he/she cannot think straight? If the intent was to break the strawberry farms it seems to be working.
The police are on the case and now there is a concern that there are copy cats. Crazy?
This season is a loss for the poor old strawberry farmers. Strawberry punnets are either being returned to the farms or the strawberries are being sold for ridiculously low prices. Bad for the supermarkets but excellent for the consumers.
Will I keep buying strawberries? Of course, I am with everyone else. Cutting them up and checking is easy enough so yes I will. The best approach is to stay calm, not be consumed with fear.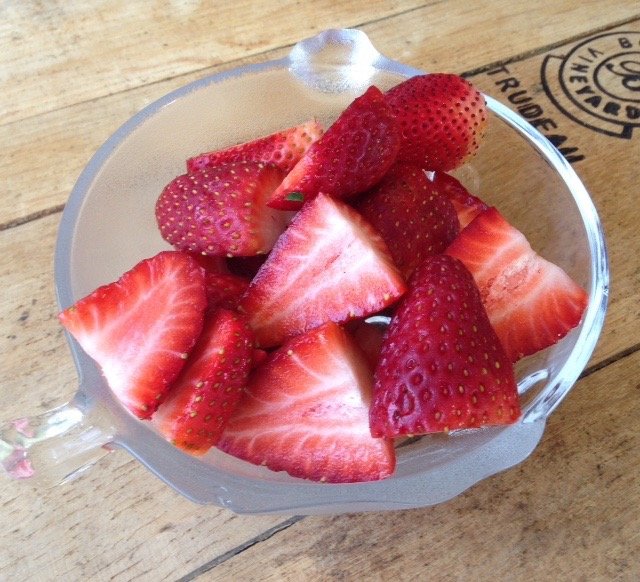 Here is a news article from google if you are interested.
https://www.news.com.au/lifestyle/food/food-warnings/100k-reward-to-catch-strawberry-saboteur/news-story/d5cb4595767822c735e0ac3e864273c9
---
Cheers
---