Discover Yourself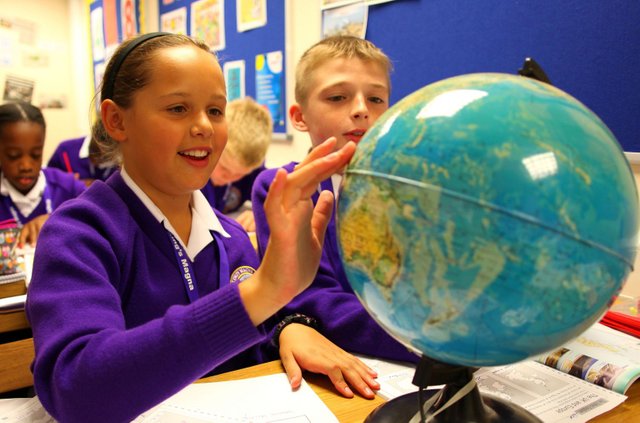 While still in high school, I was thinking of becoming a doctor until the ninth grade, and more precisely the dentist, I do not know, spontaneously, or because of the profession of my surroundings, usually because of the prestige of medicine and so on. But as time went by on my regular question of "What do I want?", "I want to be?", I had a lot of different ideas in my brain, I liked the geography at high school, my native, growing city, in Shirvan, in many geographical competitions I took part in various events, various Olympiads and I was successful, I was very fond of geography and worked constantly in this direction, in addition to secondary school textbooks, I read many encyclopedias, other publications, and more literature. As time passes, my enthusiasm for geography has increased and I've already given myself this subject, even cut off from the time I spend on other subjects.) When I finished 9th, the fancy of my medicine almost dropped off my brain, I just love geography and I thought that I could not sacrifice this love for nothing, so I began to prepare for the second qualification group from the 10th grade and decided to become an economist in a clear way and still try to be ...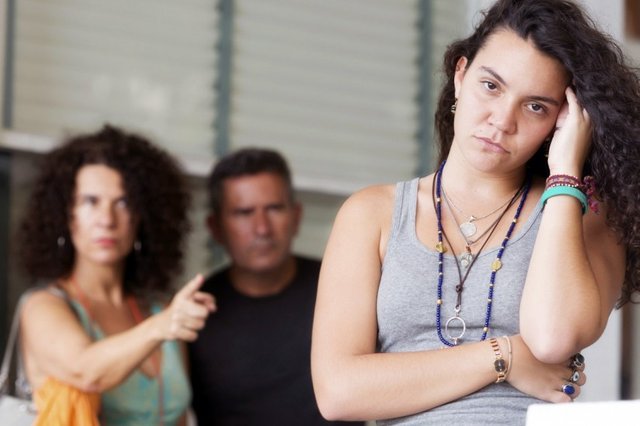 It is not a secret that parents in our society are more likely to interfere with the lives of their children, and this intervention becomes even more relevant when it comes to choosing a child's profession and profession. In my own life, I have experienced this experience as my parents have always driven me to oil and gas engineering when I was thinking about economics and physiology in my brain ("a puppy is a country of oil, and there is money in oil"). And that factor made my thoughts even worse and far removed from the final conclusion. I also think that the most important thing is to be in the forefront of the desire and aspiration of the child and to understand the parents' thoughts in the most accurate way and to properly co-ordinate the end. For this reason, I think that the child and the parent should have a very close friend, listen to each other and get the right option, because this is a vital issue for a child, the profession and profession of the child defines his future destiny and says, "Happiness "Fortunately, I was able to persuade my parents that I loved this field and wanted to read, work, and develop it, though it was a bit difficult, they also nervous and stressful, and I, but the" enthusiasm " won everything
General recommendations:
Friends, I think it's important that you first of all want to do what you want and where to go (mission and vision). I do not limit this desire to any particular economic, medical or other professional areas. This area can also be football or other types of sports, military spaces, handicrafts (knitting, tailoring, carpentry, etc.), and it is enough that you have a great enthusiasm and enthusiasm in your midst. If you do not like what you do, you may be tempted by the fact that at one point it is hurtful and exhausting, because the area you want to work does not go well for a moment, it does not matter if you do not like it, and your mind and heart are in the job you want to work. Another important issue is to be purposeful, planned, enduring and willing. There is no difficulty in every field, and there is no easy profession, because the important thing is to overcome those barriers, as they say, "never surrender, difficult things just take time."
Kobe Bryant (one of the most important basketball players in NBA history)
Perhaps this person does not know the case, it is not accidental that I choose this person, but when we look at his life we ​​see that he finishes secondary school with excellent results and begins to study in one of the most famous universities in the United States, shows, and is selected from the University of Science and Education, but is also interested in basketball and invites to the University basketball team. He said: "Basketball has already become my lifestyle, I've found myself in basketball, and I said that my job is that I have to deal with it, and the rest is just my hobby." And this is what he is doing at the University team, is selected for the NBA. Read more about basketball player's life, education, and basketball career.
http://www.encyclopedia.com/topic/Kobe_Bryant.aspx
Summary
In the end, I would like to say that it is true that every person can really find himself in the moment when he does not get it, and at the earliest age he can do it, or he's engaged in what he does not like. Therefore, for the "right time evolution", be sure to think about yourself, your career, and your career in a timely and efficient way, to clearly define what you want, your own opportunities, goals, participate in trainings and consultations in this regard, and get professional advice.
I wish everyone to engage in the job they love, and there is no need to wish you success at this time because success comes at any time!
Well, do not forget to smile at one :)