Making your hopes & dreams work
Why leave your ideas to float around out there and not use them! There are ways to make them come into fruition.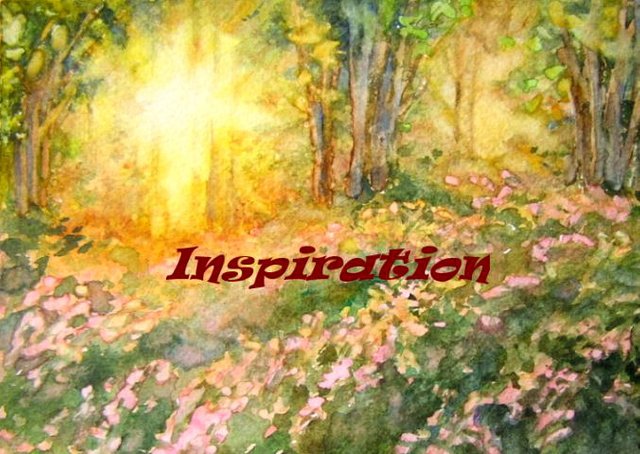 You have a vision:
What's the good of having an idea, if you haven't a strategy to put it into action! 
Here's a simple strategy for future blogs:
I'm sure you have experienced many things in your life time that you could use. 
Take time out to write them out and document them and put into a folder, according to their topics. 
Then do some research on those topics and add them to the folder, under those topics. 
Wherever you go take a camera with you, you never know when your photos will come in useful! 
Here is another strategy for future business:
Gather facts and take note of the assets you have already, on the topic or project. If you have a few facts at your fingertips, you have something to begin with. 
Sometimes, all it needs is to re-arrange your facts, think up and add new concepts, and perhaps eliminate one or two, until you have a feasible strategy to work on. 
Now put it all together:
You now have personal experiences and ventures, stories, theories, facts and some assets.
But have you learnt anything new in the process of gathering your artillery?
What have you left out? Could it be just that little atom, of info or object that could transform and `explode' the project into a prized entity? 
In my own experience, I didn't have the capital. So what did I do? I took `baby-steps'. Starting from the base foundation, I made and did what I could. Little by little I achieved my goals, even under opposition. 
If one thing didn't work, I tried another way. In some cases doing something completely different that helped to accumulate capital. But with all these individual experiences, I improved on my skills along the way and my chances of succeeding eventually. 
But the big issue is:
People buy into things with their feelings, senses and emotions. Most of the time things don't work out because the human factor wasn't in the mix. 
So you have to involve people's emotions. If you involve the heart, you involve the `pocket'! Money flows when feelings and the heart is touched. 
If you have a dream, no one can see it… only you!
If you want to sell something, people have to see it and how it works, before it gets believed or sold. 
As they say: Putting your ducks-in-a-row, putting-your-eggs-in-the-basket, and putting a price on your pretty-Easter-eggs!