My South India Journey ! 5 Best days of my Life.....
I own a KTM duke 390 2017 and i bought it on April 2017. It's a wonderful machine, I didn't take it for a long ride and so I thought to explore the best destination which is good. So I select Tamilnadu to start my journey and I packaged for my journey……
Route plan : Madikeri – Mysore – Kodaikanal – Madurai - Kanyakumari – Rameswaram – Dhanushkodi – Madurai – Ooty – Mysore – Madikeri
1st day
I started my journey from madikeri which is one of the best hill station around 6AM and I reached Mysore for my breakfast around 7.30AM. I was waiting for my friend from Bangalore to arrive . So he reached and we had breakfast and continued our journey to Kodaikanal. We went through the dense forest Satyamangalam and it was very good. We reached kodaikanal around 4PM and it started drizzling ! It was around 14 degrees at 8PM. We had best food and we slept. I was super tired
2nd Day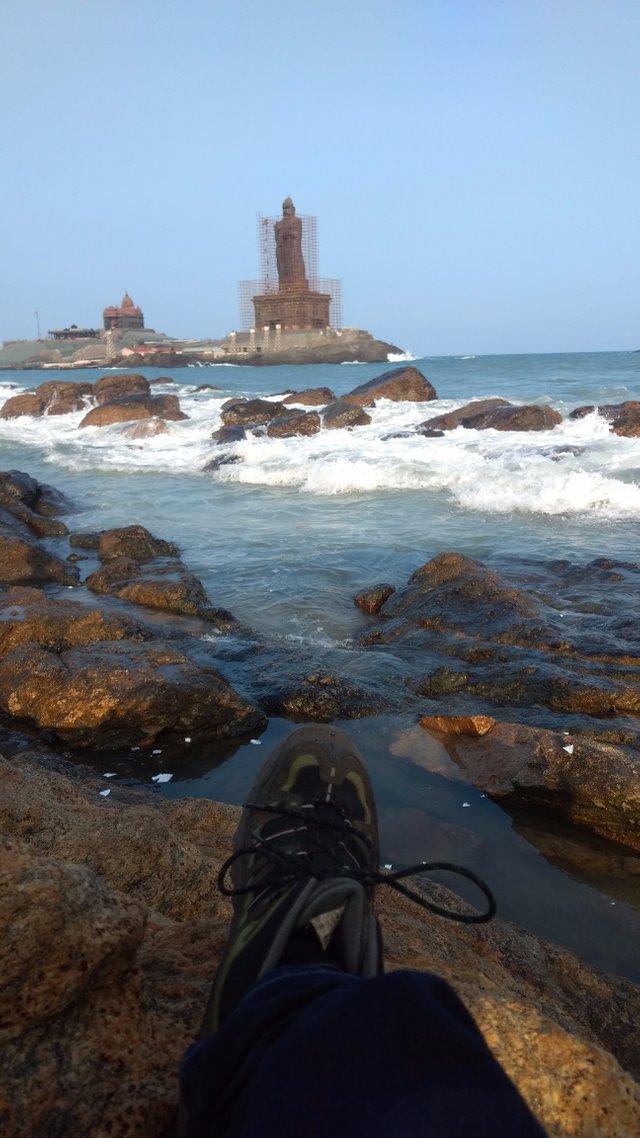 We Were about to wake up at 6am to begin journey. But it was very cold we couldn't and we got ready at 8AM and we started 2nd day journey towards kanyakumari . We had breakfast on our way . 30KM back from kanyakumari we saw more than thousands of wind mill and it was awesome. The wind blast was too much and I couldn't cruise more than 100KMPH in my bike. Finally we reached kanyakumari at 4PM and we dropped our luggage in room , we walked towards Kanyakumari View point and enjoyed the sunset and the place where INDIA ENDS ! That was pretty cool experience. We had street food and back to room, We had dinner and back to bed.
3rd Day
We started our 3rd day journey at 8AM and we continued our way to Rameswaram. This was pure coastal were we felt baking in SUN. It was 40 degress and I was wearing all my riding gears , it was impacting much. We reached Rameswaram at 1PM and we had good south indian meal lunch over there. We got freshen up in our room and we started our bike to visit Dhanush Kodi Beach which we 20KM from rameswaram. We reached rameswaram within 20 min and it was fully crowded with tourists . Both the side of road covered with sea for 5KM, it was great experience and I never had it before . We couldn't stand in the beach because of wind and sand. Everyone must visit this beach in their life . One of the best experience, From this place SRI LANKA is around 30km over sea, but unfortunately we cant see or travel. We do get mobile signal from SRILANKA ( I got message saying Welcome to sri lanka ) Once the sunset is done I reached Room back and had food and off to sleep.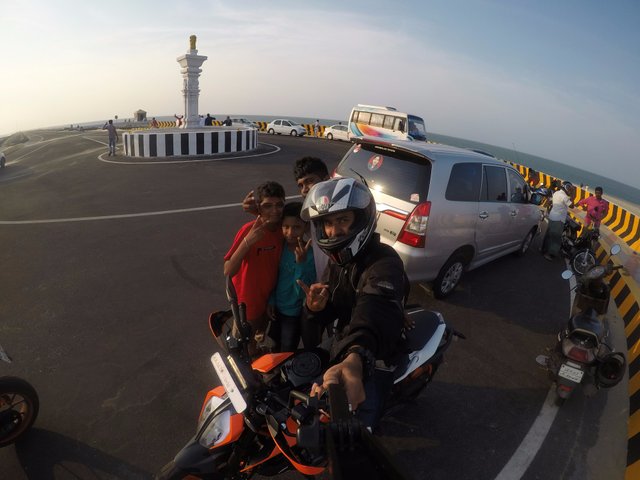 4th Day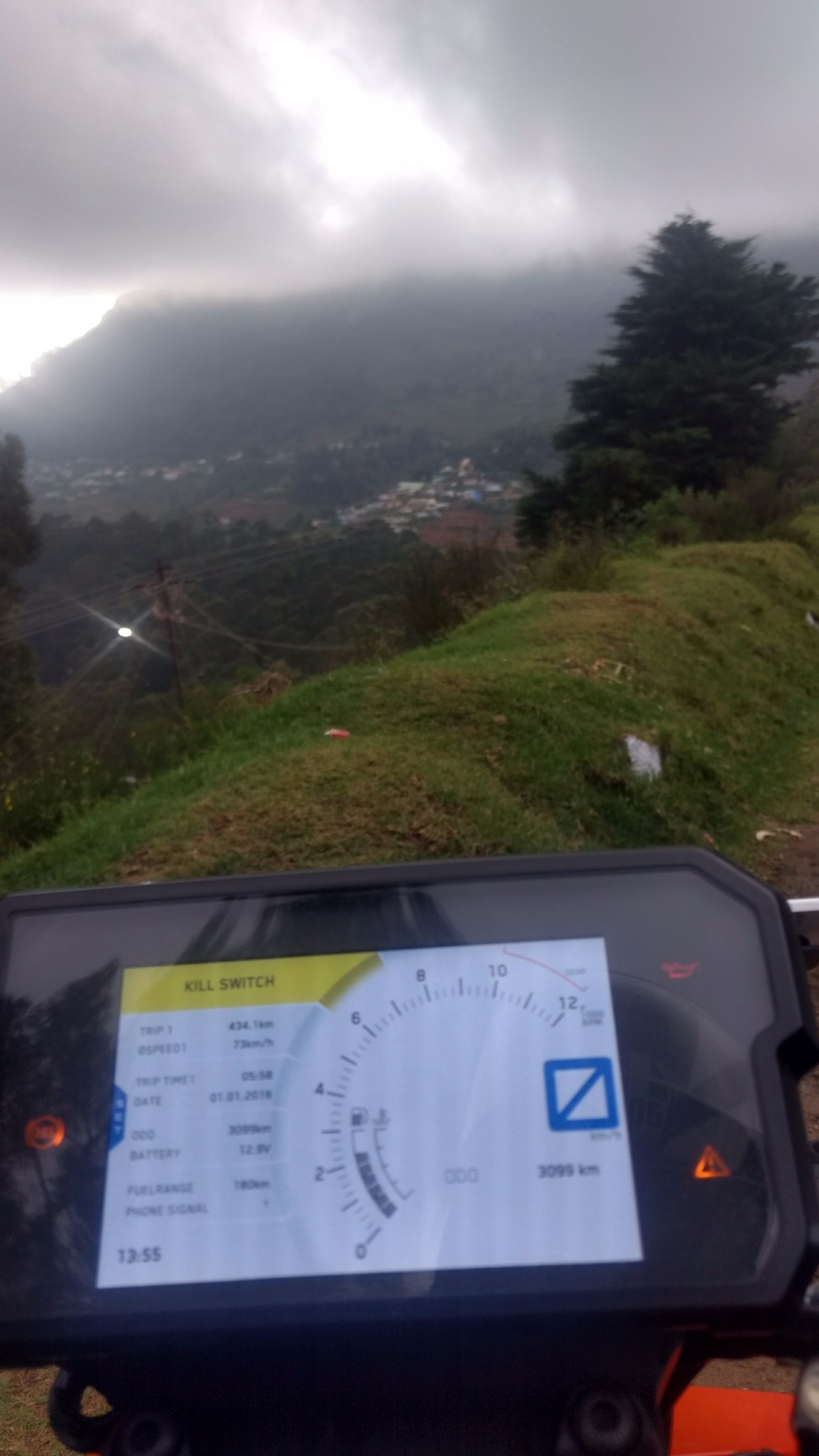 This day we started our journey at 6AM and we reached Madurai for breakfast. We had nice IDLI and Pongal for breakfast and we continued our journey towards Ooty which is the King of Hill stations. We reached Ooty for lunch and freshened up in our Hotel . Ooty lake is one of the good experience, we rented 2 seater peddling boat and we peddled around 1 hour and we had some nice street food and we reached back room and had food and slept.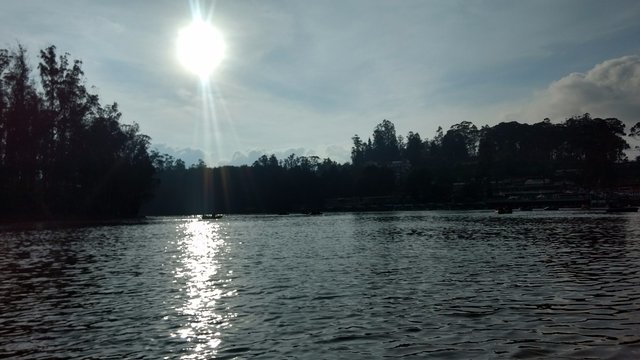 5th Day
This was the last day of journey, I was feeling sad that journed ended so fast ! We started 5th day at 11AM where we had nice sleep last night because this was 5th day and the KM was less to cover. We were crossing Bandipur Forest on the way to Mysore , one of the best places where elephant camps happen. We reached mysore back to lunch and our rided ended in mysore as my friend started towards Bangalore and myself back to Madikeri.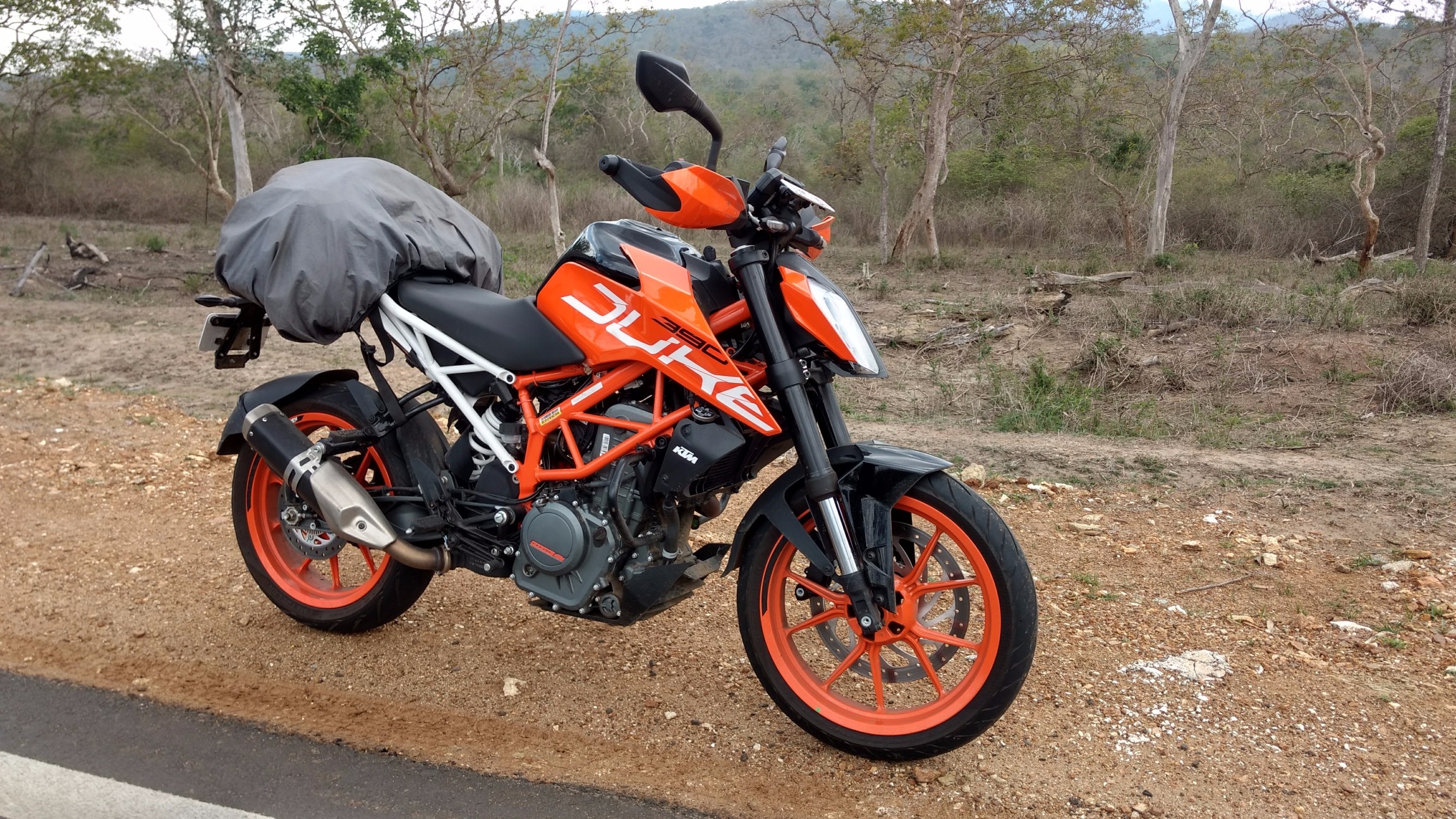 Totally I covered 2250KM in 5 Days which I got good experiences and explored many places
Please follow me for more update ! @ashokaks