Different steps for happiness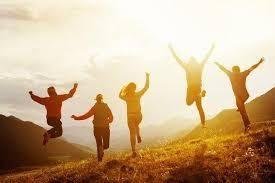 * itemHappiness is that state of mind that everybody is looking for but unfortunately not always achieving it. To make ourselves happier whether in life or work we should go through the following ways...
• Focus on all that you get to do in a day instead of all that you have to do, becoz when we focus on that we have to do something, stress normally take over and drain us..
•Give more than we get, when we begin to focus on what we can give to the world instead of what we can get from it, our selfworth soars and we feel happy..
•Dont go looking for happiness, just work with passion and purpose and happiness will find you. So be enthaustic about whatever you do.
• concentrate on excllence instead on success as the later puts us in a stressful mode..
•Be in positve relationships. Go together at least once a week with your friends or family..
Image: https://www.nytimes.com/2018/05/02/well/move/even-a-little-exercise-might-make-us-happier.html