Stop to smell the flowers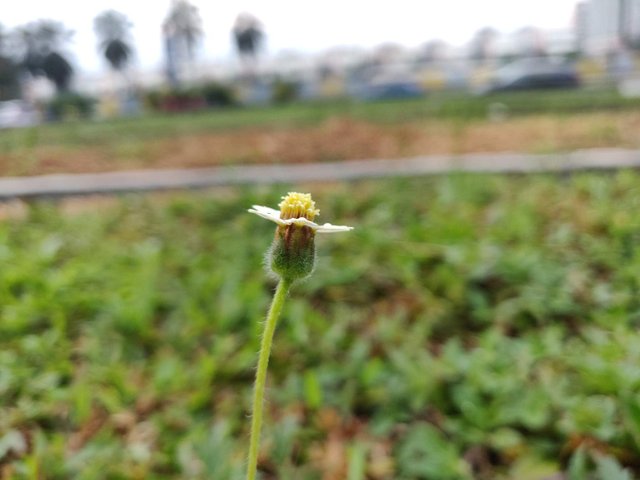 Sometimes you just gotta stop on your steps and look at the flowers.
When I said "smell" I meant it metaphorically because here in Kuala Lumpur where I live, the air is teribble.
I recently found out that my phone has a "pro" photo mode where some hardware functionality can be pushed to the max.
In this example I took the picture of this very small flower at a distance of just 5cm from the lens give or take. My phone might as well just touch the thing.
Also the blur isn't edited, in fact this whole photo isn't edited. Neat Eh?
by the way,
If you haven't done so, make sure you follow the guys at @coingecko, they are big in the cryptospace and them on Steem is super awesome.
Also they give upvotes too if you shill and tag them. Nice!
Have a nice day!
Posted using Partiko Android