3 Core Problems You Will Face In Your First Job and How To Overcome Them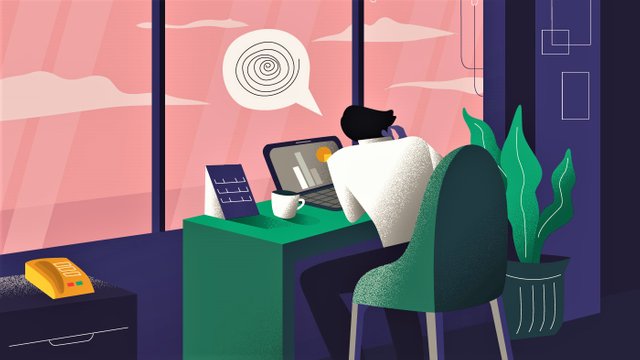 So you cracked that interview and landed your first job. Great. Now what? Well, get ready to grow up because you're gonna learn a lot of new stuff in a lot less time.
I've been in the corporate world for almost 9 months now and it has definitely changed a big part of my perception of the world.
Apart from being able to relate to corporate life memes, it has also made me somewhat ready enough to be able to handle difficult situations in my work life.
In this article, we'll be seeing some of the most common first-job problems and how to handle them.
---
Impatience and Lack of Clarity
---
Freshers often make the mistake of expecting quick and constant improvements in every aspect of their work-life because they are used to a life of instant gratification.
What's worse is that if they don't get it, they may end up doubting their life choices and say things like, "what am I doing here?" or "I'm not meant for this" or something similar.
The Solution -
Remember the fact that this is your first job. This is the time to learn about new things and improve your skills rather than worrying about the future.
Related - A Guide on What To Learn in High School so you are ready for The Real World
If a few months from now you feel like this isn't the line of career you want to be involved in, you can always quit (unless you're aiming for something really technical or have signed a contract which I highly disrecommend).
---
Losing Interest In Education
---
It's likely that you might lose interest in trying to pursue higher education after your first job because you "just want to start earning already." This is a really bad idea.
Quitting education and working full time might bring in a couple of extra dollars now, but in the future, it's likely going to be much harder for you to find a job because you lack the basic level of education required.
The Solution -
Try to find part-time jobs or freelance work and schedule your working hours such that your education isn't compromised.
Don't drop out of college just because all the successful people in the world did. It's not the same. Unless you are absolutely sure that doing so is the right decision, do not quit your education.
---
Fearing Responsibility
---
It's super common for freshers to doubt their own abilities and fear taking responsibility when operating for the first time in a formal work environment.
It's surely scary and it's pretty likely that you are eventually going to mess something up, but that's a part of the whole learning experience.
The Solution -
Ask questions and ask a lot of them. Take advice from your employer and coworkers and ask them to show you how a given task is properly done.
If you make a mistake, apologize, learn from it, and move on. Don't keep on overthinking it. Your time is better spent actually working than worrying about that mistake.

Continue reading:
---