You will have to work your way up there!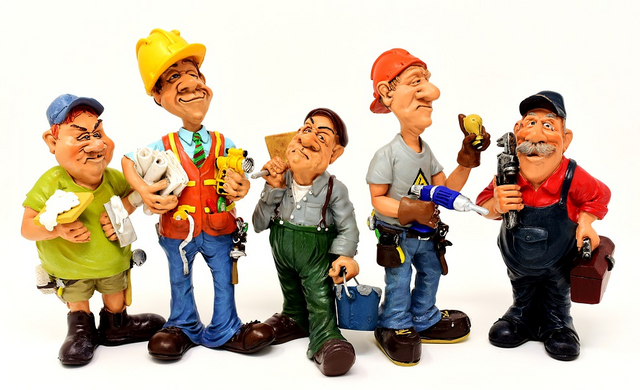 image
Today, I am going to be heading to the other part of the conversation. Perhaps, you are a minnow reading this off my blog right now; I would like to announce to you that this post is just for you.
A WORD
First, I would tell you that, the greatest help anyone can ever render to you on this platform is the fact that they told you about it. Don't expect too much from anyone especially from the blockchain itself.
---
Only a few people will tip you for your lunch and at the same time feed you with their hands, time and energy. For the most, all they have to spare you is the tip, which for me is in absolute terms, more than enough. You need to spend time and find your own footing on in this ecosystem. And below are a few tips on how you can do that, sharing from my own personal experience
SEE STEEMIT AS A WORK, NOT A JACKPOT
you succeed with deliberate actions because it is not a function of luck…
Up till now there are minnows who write so many posts in one day, with the hope that one out of ten will get that upvote they deserve. Hello? Did I just speak you intentions to the entire audience on steemit? Yes I did!
posts on steemit are premised to have a measure of value no matter how small or great. And if your posts are as valuable why supply them as to make them surplus, then lose their potential value?
You have a growing blog; you don't want a situation where your own posts will be competing against each other for visibility.
---
Posting so many posts in one day doesn't increase your chance; it depletes the value of your posts. One fundamental principle of value is scarcity.
IF YOU CAN'T DO IT FOR THE LOVE OF IT THEN DON'T DO IT AT ALL
Like is said earlier, steemit is work and one important of any work is the fact that you can't it successfully without developing some level of love for it.
loving what you do ensures that you get it done regardless of what you stand to get or do not stand to get.
If you can't do it for the love of it, that means you won't do it with the level of commitment required. Believe me there are people watching you from the start and your lack of commitment will disappoint them until they lost interest in your works, and then ultimately, they forget about you.
I understand this principle and that's why I never gave up on my blog.
I am a student, a part time fashion designer and mentor to over 30 steemians who constantly bring me in contact with their friends. You can imagine how difficult it is for me to strike a balance between all of these. I find a way because I love what I do. And if you scrolled down my blog, I have been doing this with the same level of commitment even when it didn't pay at all.
---
Go on to see all the tags and look for a niche. Stick to that for the next couple of months. You will be shocked to see the measure of success that will bring you.
NEVER PUT YOUR BLOG IN THE LINE OF COMPARISM WITH OTHERS
At this point most of the minnows I come in contact with get so discouraged because they make one big mistake, and what's that? They measure the success of their blog by comparing it to those who have been around for a long period of time now. That's not helpful, please don't do that.
Keep working hard, your blog is unique and see it that way. Unique is always incomparable 
TAKE YOUR EYES OFF THE DOLLAR AND KNOW THE QUALITIES THAT MAKES A GOOD POST A GOOD POST
One more thing, then we pick up from here next time is to never judge the success of your post by the dollar, just it from feedback and a sense of satisfaction that you've done your best.
I know how you feel each time you go on that trending page and see a lot of posts having on them hundreds of dollars or even thousands.
Don't feel bad, I used to be there too. What I did after a while was to open those posts and read them critically, observing the format, the contents, and then I look for a way to apply them on my own posts. In addition to this, you might want to choose a mentor. Someone you constantly learn from, I guarantee you the distance won't be a barrier.
---
Try all the tips above. As you can see, doing that may take some time but it is going to be worth it after all. I would suggest that you go through them again, prepare a to-do list and practise them in real life.
---
Thanks for reading this is Bait and I'm gladly bringing you word from the offline minnow school a project where I train people through STEEM and through life.
---
For those who seek to know what this project is all about, you can read that below;


PHASE 1:
At this stage, we teach some minnows at our offline classroom to help attain self-sustenance. These minnows will then work with us as a team, reproducing other minnows. Currently, we have just wrapped up with Phase 1. And Phase 2 which is more demanding kicked off already. We have already recorded a track which you'll find @theminnowschool. We are also in the process of recording a next track but the negotiation is still ongoing.
---
PHASE 2:
This basically is the core of the vision is to raise steem-backed entrepreneurs of young people. The method through which we execute the absolute idea goes as follows;
---
SKILL ACQUISITION PROJECTS: where various skills will be taught to foster the emergence of new entrepreneurs that thrive on voluntarism.
---
THE MINNOW SCHOOL TALENT HUNT: we greatly hope to give minnows who are not really writers but have other gifts such as singing, painting, dancing, acting a platform to express themselves and get their creativity beyond their minds. Basically, we are giving these young people a voice and ultimately awaken the writer in them.
---
THE MINNOW SCHOOL ART/MUSIC EXHIBITIONS: here talented young people will get to showcase their talents and the value they have to offer to the community. We will be sponsoring art projects and professional music careers will emerge with this.
One of our sponsored recording session
An offline Open-mic session;
Our offline campaigns
Thank you very much guys for reading. It's been a pleasure serving you through the means. I hope you make an unwavering commitment as a response to the content of this article and build the best version of your blog.
know this and always remember that your blog today is not all that there is to obtain...
Thank you for visiting today. I am @bait002 and I am a lover of steemit.