Likely the best Pizzagate video with tons of good facts in it out there. 60 Mins.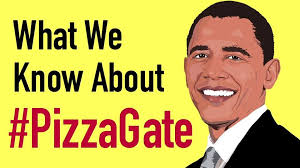 Like me, you may have heard or seen a lot of these facts a bit one day, a bit the next but when you put it all together...... it just is very powerful.
If you have not seen this, I suggest you have a look and we can all make a difference together for the good.
Some of us honestly just really like pizza and it is a shame the food aspect has had to be connected to this.