Very strange anthill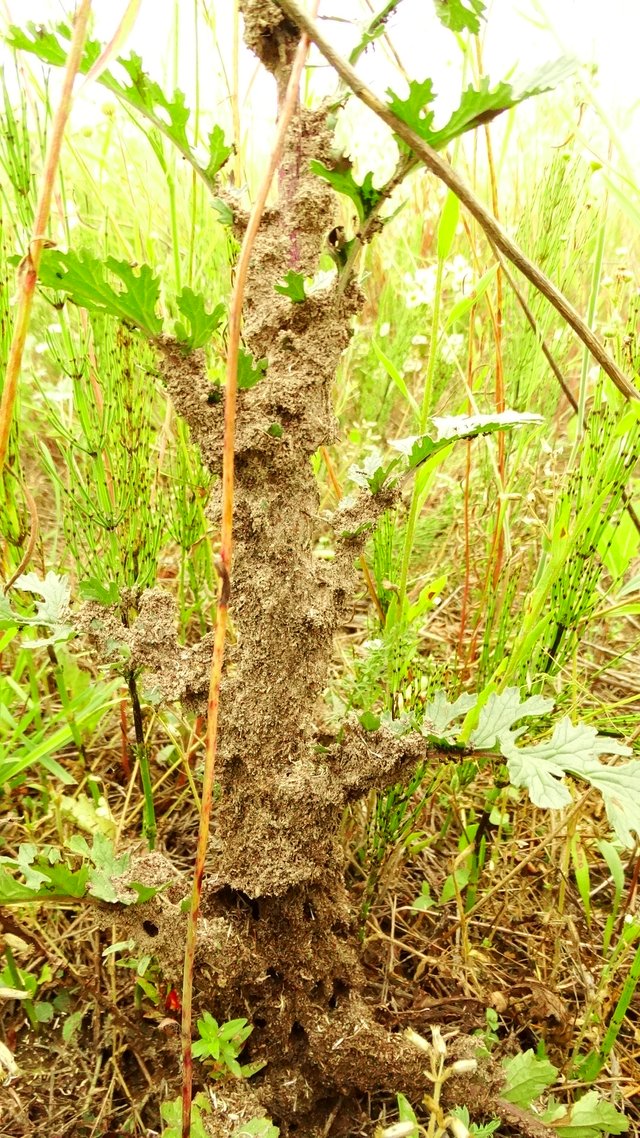 I've never seen such anthills before. For the basis of its structure, the ants took a bush of a herbaceous plant. The ants made something that looked like a pillar inside which they made passages.
The material of the anthill is similar to cow dung. Very similar. But, it's a functional anthill.
Look, what a thoughtful architectural thought. Inside, a juicy and cool plant, a kind of air conditioning and running water. Outside, warm manure. The manure has excellent thermal characteristics.
In the old days, people mixed straw, clay and manure. The mixture was mixed with legs for a long time. From the mixture, bricks were formed in wooden molds. When the mixture became firm, houses were built from these bricks.
In the south of Moldova and today they are building this way.
Another option is to make a frame of a house from branches, and cover it with such a mixture, it looks like this anthill.
I saw two-story houses built by this method.
In Moldova earthquakes of more than seven points occur on the Richter scale. These houses withstand tremors.
Frosts in Moldova are below 20 degrees. These houses do not freeze. In the winter they are warm, in the summer they are cool.
As you can see, these ants are very wise creatures.
Photos taken with a Sony Cyber-shot DSC-HX300 camera
Author @barski
Ukraine
@cleverbot , @banjo , hello