Yes! I'm a Quitter.....Smoking : my experience👍👉
Hello Steemian,
Beingindian i will always like to share more realistic and helpful things stories with you all Steemian. As a community we are here to share our experiences , thoughts and ideas so that our fellow readers can feel value addition to their life.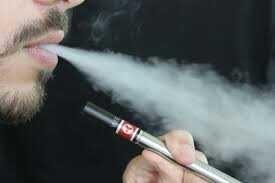 Today i would like to share about how to quit smoking. It is not an easy task to complete. People belive me every smoker has tried it so many times.I am surely not going to bore or waste your valueable time by giving you lesson about harms of smoking and effect of smoking which has the most potential to ruin one's life
YES! i am a quitter.....

I am a proud quitter! Smoking is difficult to quit. It is easy comparitively cheaper and take you high instantly. These are the more dangerous facts which makes quitting a cigrette so difficult.If you are a smoker you can relate to this dark side of life.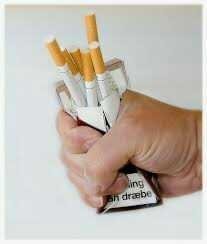 I will not say people do not try to quit smoking genuinely. Most of the people does succeeded for a while but they resume sooner or later.
To stop smoking one has to analyze themselves. We need track our emotional as well as physical behaviour. I was a pack smoker. I needed 5-7 smokes daily. I did not planned to quit smoking at all. I paused for a while several times but resumed without any hesitance.I proudly claim that i quit since 7 years.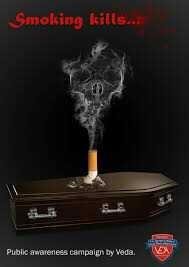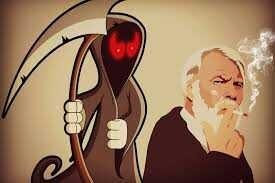 Cigrette is very deadly habbit that one continue to claim.Main content of it is nicotine. It is a curse to mankind. Tobacco main ingredient of smoke cigrette contains nicotine.
Nicotine does all the tricks that made smoking cigrette so popular in world for decades and centuries now.Whenever i smoked lately i used to feel so relaxed,content and more focused.Nicotine i guess relaxes your neurons in brains which reflex for anxiety, pressure and panic situations.The slower movement of neurons makes you feel relax , positive outlook to the situations.This is the alarm folks it make you incompetent to face the situations and make a trigger for you.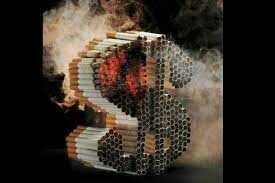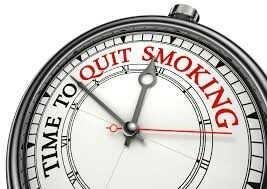 Every time when this trigger you definately going to need a smoke of cigrette.
I am winding this blog people. Be courageous face situations and dont take any support from SMOKE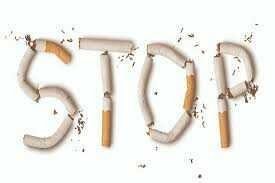 💞Love your life💞Love your family💞Life is beautiful💞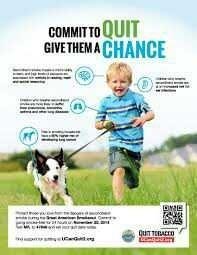 Love,
@beingindian