YOU ARE DIFFERENT
In life, I have come to understand that life is in phases and men are in sizes. You finish a phase of life and then your size increase. We can't but be different as this life has to do with different times and season.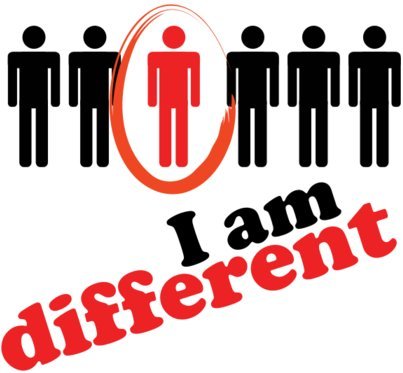 We all have different purpose to fulfil in life and this must be well understood by everyone so not to be running a race of another man or for another man. Opportunities come to everyone all and it's always good to make the best use of all opportunities with misconception. We are all different is our thinking and speech but still must have a point to agree to achieve a common goal. 
Never for once envy another colleague as envy will always leads to bitterness and bitterness leads to doing the unexpected. You are different, so am I to make this world a better place to stay and live for this generation and those coming behind us.    
Be different is your taught, speech and respond to need of others around you as they is no man without anything. 
  Remain Blessed. Kindly subscribe, upvote and follow @bewajijohnson after reading.