4 Tips to Reduce Car Fuel Consumption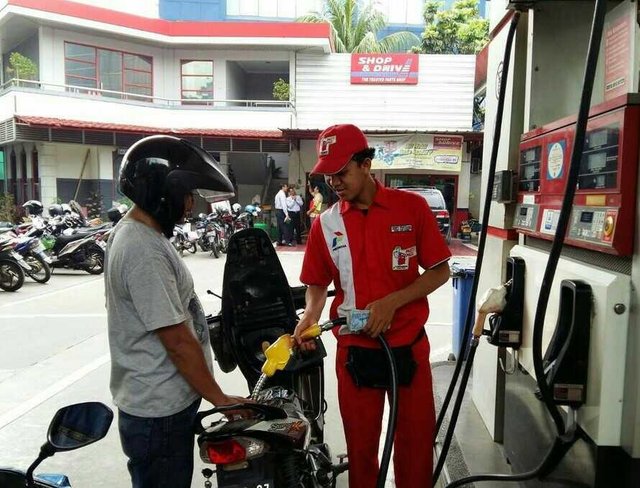 One of the factors that consumers consider is the consumption of car fuel. In choosing a car do not be surprised if the fuel to economic always highlighted by the car manufacturers while promoting their latest products.
What needs to be known apart from the engine technology pinned on the car are some things that affect the level of fuel consumption, one that affects your way of driving the vehicle.
Based on the official site of one of the car manufacturers, there is one way of driving that is known powerful to save fuel consumption of the car, the driving technique Eco Driving. Eco Driving technique itself is taken from the basic principles of safety driving that aims to save fuel, make efficient driving techniques and to reduce pollution.
But apparently, in addition to Eco Driving techniques, there are also some basic driving techniques that you can do to make your car more efficient, here is a technique you can do.
Gear Shift
To be able to make your car fuel efficient, do not wait for the engine to roar as you move the car's gears to a higher position. Ideal speed to replace the gear between the speed of 2,000 rpm to 3,000 rpm.
Stable Speed
To save fuel, you should try to keep the car's speed constant and stable. In general, the driver is able to maintain engine speed when the car speed is below 2,000 rpm. This is very useful to make car fuel consumption becomes more efficient.
Drive The Car With Soft
As much as possible avoid braking or unnecessary acceleration. If you are stuck in a jam, you should steer the car gently, step on the accelerator and brake gently, and avoid rush when stepping on the accelerator and brake.
Keep Pace When Road Conditions Go Down And Up
Keep your vehicle speed while driving on the streets uphill and down so that the engine speed is not too high. This method is actually done to keep the engine performance so as not to work hard.