Saving a planet in a different way - by @bigbear
It is so wonderful to see what some people can can create with basically nothing.
I am not one of those people. But to me it is an incredible bright idea.
Imagine making lamps and even storage holders for different things like sugar, tea etc.
I was so stunned to see what this man can do with only his two hands. I thought that there would be more people who would enjoy it.
It really is unreal that anyone can do this.
It is some of the best art I have seen. There are artists who can paint and do wonderful things.
I really wish I had that ability but, there is only room for some of them in life.
We all have some ability not always so obvious but if we try we will find it.
I am showing you this video as it really blew my mind, just like the one of the fruit and the bodies.
I think it must have taken a lot of practice, endurance and love to carry on until he had reached his goal.
I really take my hat off to someone like this.
There are more but he really struck me as being very good because he only uses his hands.
Imagine how much less garbage there would be in the world when people start using it to make beautiful things.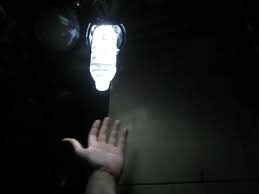 image source
It is just like "light for life" that use the bottles to make solar power in homes with only a bottle and water. All plastic 2 litre bottles can be used for a very good cause.
Video of the man who works with his hands.