You are viewing a single comment's thread from:
RE: New country. New studying. NEW LIFE. Netherlands, my story
Welcome to the Netherlands, I give you a big round of applause for choosing to go and study in a new country. I also give you a big round of applause for making your room feel like home - I love the coffee table.
I am hoping you will find Dutch people to be very friendly and helpful - it may not be easy because they have struggled with all sorts of immigrants. My wife is Dutch and her family are all there.
I worked for several months in the 1990's in Amsterdam and Eindhoven and Utrecht. However, I did not visit as a tourist. Next month I am planning to cycle (on all those bicycle paths you describe so well) the Ronde van Nederland - check the map below - for charity supporting Kids Cancer in Australia (where I now live).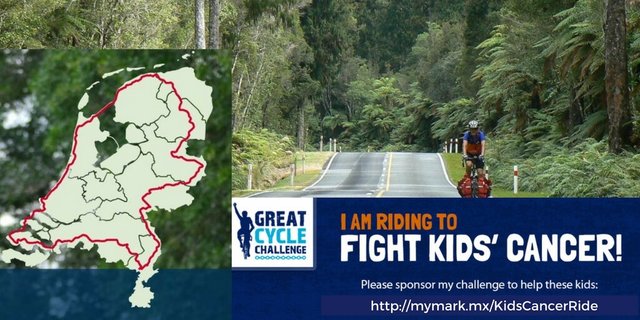 For those who would like to support my charity I am working on a plan to enable donations with Steem via @steemitcharity