Building the Road to Success Chapter 4
Hello there Tribe of good Intent, after having a very turbulent week I am here to continue sharing the chapters of my journey reminding everyone that my objective in doing so is that my story gives you some ideas of how you can achieve your goals in the future.
I would recommend that if you have not read the previous Chapters you do so first, you can use the following links.
On the last chapter I touched on important aspects that are part of a basic foundation if you want to build your professional life, but more importantly I addressed the need to grow your network, and how you always should be looking for opportunities to stand out, and believe me this small shift will help you be in the right place at the right hour to seize opportunity, all based in the things I previously spoke of on the last chapter, but moving on to chapter 4.
Continuing the story...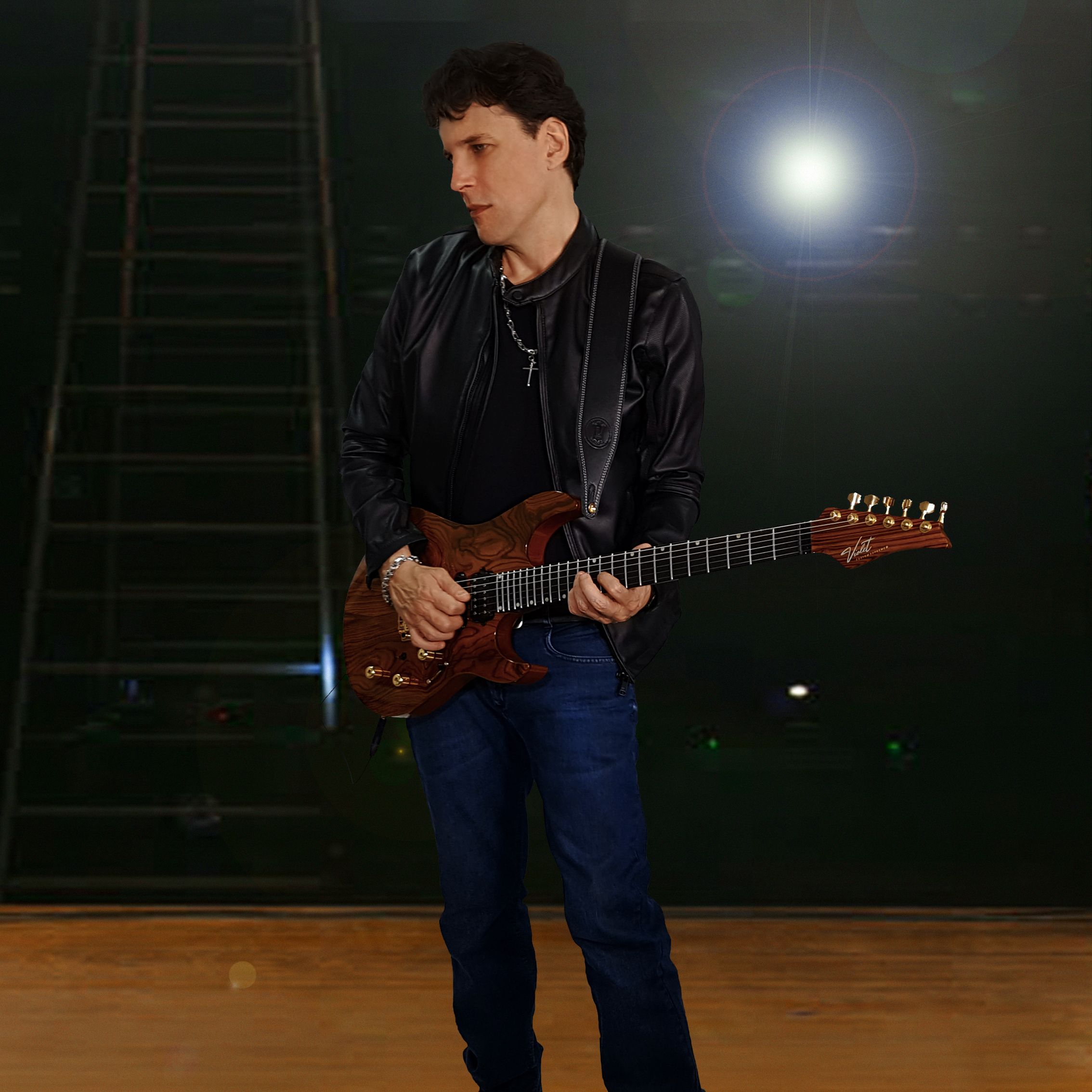 The momentum I was able to create by playing in some many different places during my teenage years was so intense that the amount of people I got to meet was overwhelming but this only because of my decision to work hard and naturally many opportunities presented themselves.
I remember that the first big door that opened was the fact that I did not have to play in bars, parties or even covers anymore I had joined an original band as the lead guitarist and this completely changed my life.
Back then there were many TV shows that supported original music and we were invited to participate to one of the most important ones, that became the biggest leap forward of my career, basically my first TV show appearance happened when I was 14 years old and it was broadcasted to millions of people. It was as if a new world had been opened in front of me and it was when my network really grew, it also worth mentioning that is key to establish friendly relationships with every single person you are meeting in your life.
If I met so many people playing at night in the local bars, imagine what happens when you start to play in the TV shows. I got to befriend producers, TV presenters, operators, makeup artists, consultants, people of a business that was completely different from what I knew. Now I was dealing with professionals of a different caliber and it forces you to be better as a person, to keep up you will do whatever it takes because you are dealing with people of a different tribe, they expect from from you and not only from your talent, but also in your behavior, the way you speak, how you dress and other aspects you normally don't think about.
I will give some examples of things that many don't think about, but need to be considered once you enter the professional world of music.
You can't dress anyway you want, like you used to when you played in bars
You can't speak in the same manner on TV that you talk on a day to day
You can't play with old strings, because you cannot risk breaking a string on stage while playing for millions of people.
You learn to be assertive when you communicate about your work. You cannot talk for an hour on a TV show about your work, you must learn to say everything in a minute or less.
You must focus on your appearance more, you are being filmed. You can't show up on a TV show looking tired or unhealthy.
You must be careful with the things you say, everything comes back to you. I would recommend to only talk about work and never about religion, soccer, politics because that is feeding lions who will badmouth you.
Always take the opportunity to get the contact information of everyone you meet, because sometimes you will only get one chance to do so.
I think the list could be much longer and without a doubt in the chapters to come I will tell more of the story that will make you remember some of the things I'm writing about now.
I will say that is not too different now from what it was 10, 20 years ago. Today we have the internet that is a giant opportunity for networking. Literally the world has become an Island if you know how to seize the opportunity.
I'm basically referring that now all these things apply to the Internet where you will be seen by thousands of people and I would recommend that you would consider some of the things you should worry about that I mentioned before. Internet today can be the tool to open many doors and it can lead you to the professional life you always wanted.
Today in the world of TV and Radio opportunities are far in between for new talents, which is why the internet has become its replacement. I've been following along some interesting initiatives here on Steemit like the #openmic community led by @luzcypher .
I watch a lot of entries from different participants and I can see that many of them don't help themselves or the judges. Why am I saying this? They don't worry about the things I'm describing on this chapter at all.
I see people singing with instruments that are out of tune. People that don't worry how they look, some of them look sleepy or simply they worry about this things. They think "Oh, it's just a contest on Steemit" they record sometimes with bad quality, but this can be lack of resources too of course. What would be the excuse for singing out of tune or having a dirty instrument? I see sometimes people playing instruments that look as if they just finished eating potatoes and then rubbed their hands on the instrument (that is part of having a good appearance).
What I am trying to say with all this is that it does not matter at what level you are in your professional life, you have to act as if you were already in the big leagues because believe in me.
Very little real opportunities will present themselves and when this happens you have to be ready for them, because it can be your big break or the end of a dream, because the industry is not kind to amateurs.
You have to think it through, if you are going to participate of something, expose your talent not because it's not a contest with millions of people does it mean you can let go of all the things you need to always consider.
That reminds me of another rule you should know if you are ever to be financially independent.
"If you can't administrate $100 dollars you will make the same mistakes when you have a million"
This is why it's important to develop the right kind of habits, of people that inspire you. I am not talking about imitating, please understand I am talking about having a reference to follow and make it compatible with what you are trying to achieve. If you are following this things you can learn from their wisdom and make less mistakes, because they already made them for you.
In the next chapter I will share how I got into the TV and Radio and how I started the right kind of professional relationships that led me to getting a record deal.
Hope to see you in Chapter 5
Much Regards, success to you all