Remembering Courage in Spite of Life's Difficulties...
Hi Steemians!!!
It is not a rare thing in our lifetime to fall into a pit of despair. To become a shadow of light in the darkness that devours hope and faith.
We go through tough times all our lives. There are moments in our life where every corner, light perishes and hope fades. There are moments when the blissful memory of the past is all we can cling onto to tolerate the hardships of this world. Retaining courage in tough situations is indeed challenging, as many a man reach their breaking points and fall into decay.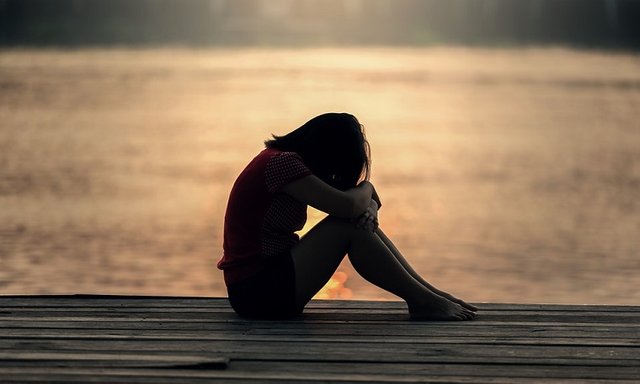 img src
A person has their heart broken. Someone loses a loved one. A parent breathes their last breath. The state of the economy is unrelentingly pressuring. Dreams are not realized despite one's best efforts and struggles. A crisis of the soul comes up and one finds emptiness in their existence. Change occurs and someone finds the novelty unbearable. These are all examples of why we might come to feel upset and hollow in our lifetime.
What I am here to tell you is that it is alright to feel these emotions. It is alright to lose your balance through the challenges that life has prepared for you. It is alright to find a shoulder to cry on. It is alright to feel weak and fragile. It is alright to feel insane when all you see around you is insanity. No one is in a position to judge you and what you are going through. But, friend, remember this; you should never, ever forsake courage and hope in these difficult times.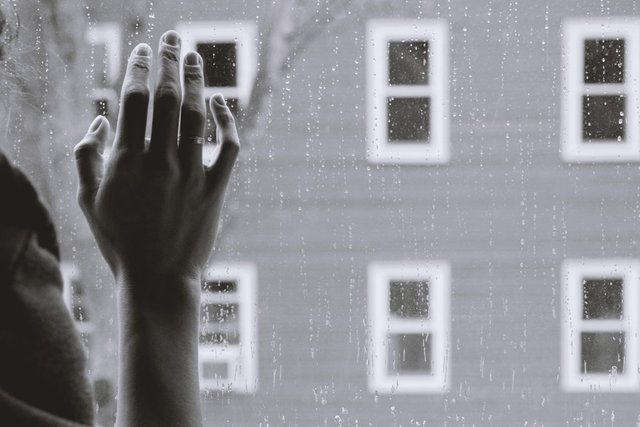 img src
Whatever the challenge, however difficult, and in spite of the suffering that you will have to go through to once again see the light of day, never for a single second, lose your courage. We carry our fears with us all our lives. They are always locked away in a small corner of our mind. Even when we are feeling happy, those fears are always there, waiting for a chance to ambush us and strip us of our sensibility.
Wise men preach that we should always retain our courage, but sometimes they fail to explain what courage really is; courage is the will in times of difficulty to stand up, fight back, and move on to reach the new dawns that are awaiting your life, all the while your fears are lurking in the corner, attacking you incessantly with their madness and despair.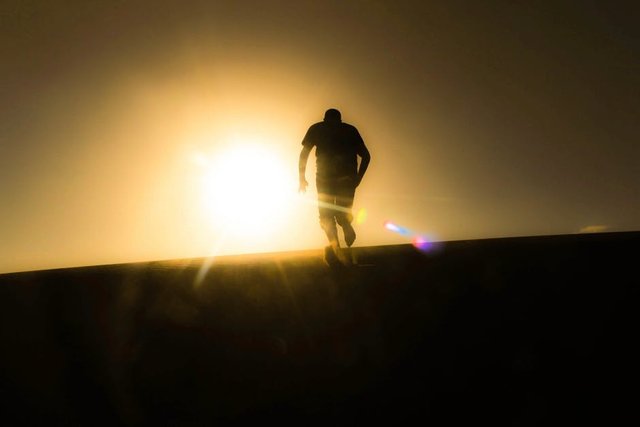 img src
It takes courage to not give in. It takes hope and faith, in yourself or in the things you value or believe, to find light and break the shadow that is keeping your life entangled with suffering.
Sometimes, that courage is the realization that instead of sitting down and idly watching as our life breaks apart, we should get up and do something about it. We may not know what to do or how to do it, but we can say something with absolute certainty:
Tough times are inevitable. We all live to see them. More often that we would want to admit, these difficulties are not even our fault, but we do have some say in the matter. We always have our blessings, our tools, and our weapons. One of them is time. In times of difficulty, we decide on how to use our time. So, ask yourself this:
Will you sit down, or will you rise up to fight back?
I apologize for not being able to respond to everyone who writes meaningful comments and actively participating in this community but you who are here will always have my upvote as a way of thanking and everyone knows that and I have the goal to help everyone achieve an upgrade in life of all of you every day and form a community that wants to program your Positive Mindset and help each other and so we will be a unique community where the main foundations are the respect, the generosity that can serve for many people. The world needs more and more like this, believe me. And for this I ask the effort of all of you to invite new people to this blog and this can be done through the rest and inviting friends who want to be part of this with all of us.

I have been working very hard on this blog since the beginning. I have a very busy life but I am giving my best and believe me I have shared experiences that I have been coaching thousands of people and I know that the change of the Mindset should be daily. I am already grateful to see you giving upvotes to each other and you can see this with the fact that many already have 8, 9, 10 upvotes. But I'm sure that with the effort of all of us we will see a community with, 40, 50, 80 upvotes and for that everyone should get engaged so we can make it come true. I believe and we can! Resteem...

***Remember Community: Please, if you commented on a new post I did, please always go back to the previous one because if someone in the community commented lastly because of time zone differences it will be without your upvote and that would not be fair.

You all know the goal! We can reach: 50+ Upvotes each others!

A BIG HUG!!!