COFFEE WITH A CAUSE
What do you mean it's by donation? Thats amazing! You do what? We at Extreme Coffee House are a by donation Coffee House that trains youth for the work world and also provides a place to volunteer. A place where anyone can develop their gift of giving. A place to shine :) Our shop is located in a building full of doctors that help people with PTSD- Post-traumatic stress disorder, so there's a lot of people that just need a peaceful place to relax. My coffee house is getting a reputation for just that. Some of the patience will come and just sit and listen to the soft playing instrument music. It's amazing to see. You don't have to buy anything to use our washroom or just sit and relax. This has created a free feeling, a feeling of awe. Today I had the 3 AMIGAS! as my baristas, they are so fun to work with. And have committed to working the whole summer YEHHHHHHH!


THE 3 AMIGAS!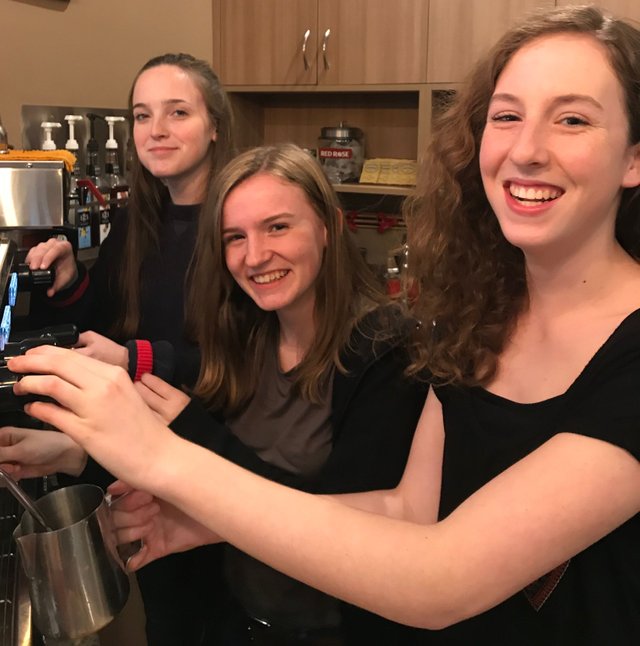 All 3 of these young ladies can Manage the Coffee House and train others. It's amazing to watch them grow.
Today a guy comes in and it seemed something was wrong. Blood coming from his hand and he was a little shy to ask for help. He asked for a bike pump to pump his tire on his bike. It turned out a volunteer had one a block away so he went to get it and I made the beautiful African man a Latte, he said no no no I have no money. I said it was on me. He was amazed and said what is this place. So I shared with him the Extreme Coffee House story. I asked to patch up his hand and he said really maun and I said yes maun :) I got him all bandaged up and it turned out his tire on his bike was destroyed and didn't need air it needed a new tube because when he hit the curb with his bike he went flying through air and the tire was beyond repair. We took him to the bike repair shop and got him all looked after :) He was so excited that someone would help him to this extent. Thats why were here and what we do. I love it so much.
We also train a lot of international student's that don't speak much english. After 3 months with us they're confidence is so high and they are so thankful for the experience. We've had people from Taiwan, Iran,Korea,Japan,China, Africa, and the list goes on :)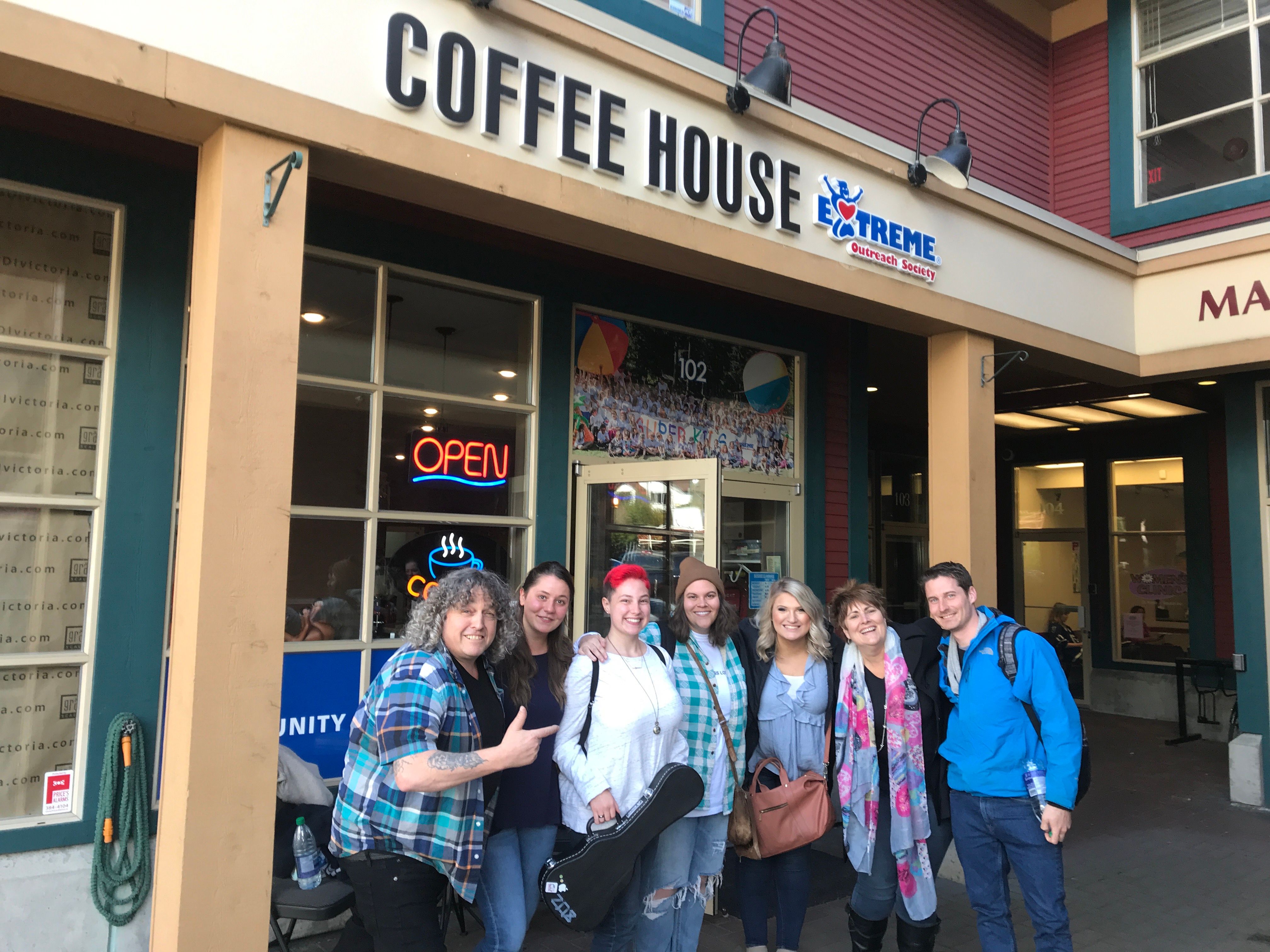 A Team from USA came to help for a week, what a blast we had!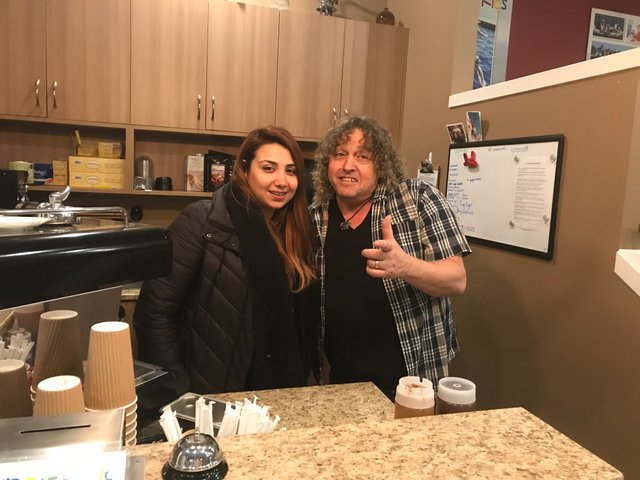 This young lady Susan was so excited to learn english and how to be a barista and then off she went back to Iran. I learnt so much from her about the culture she lives in!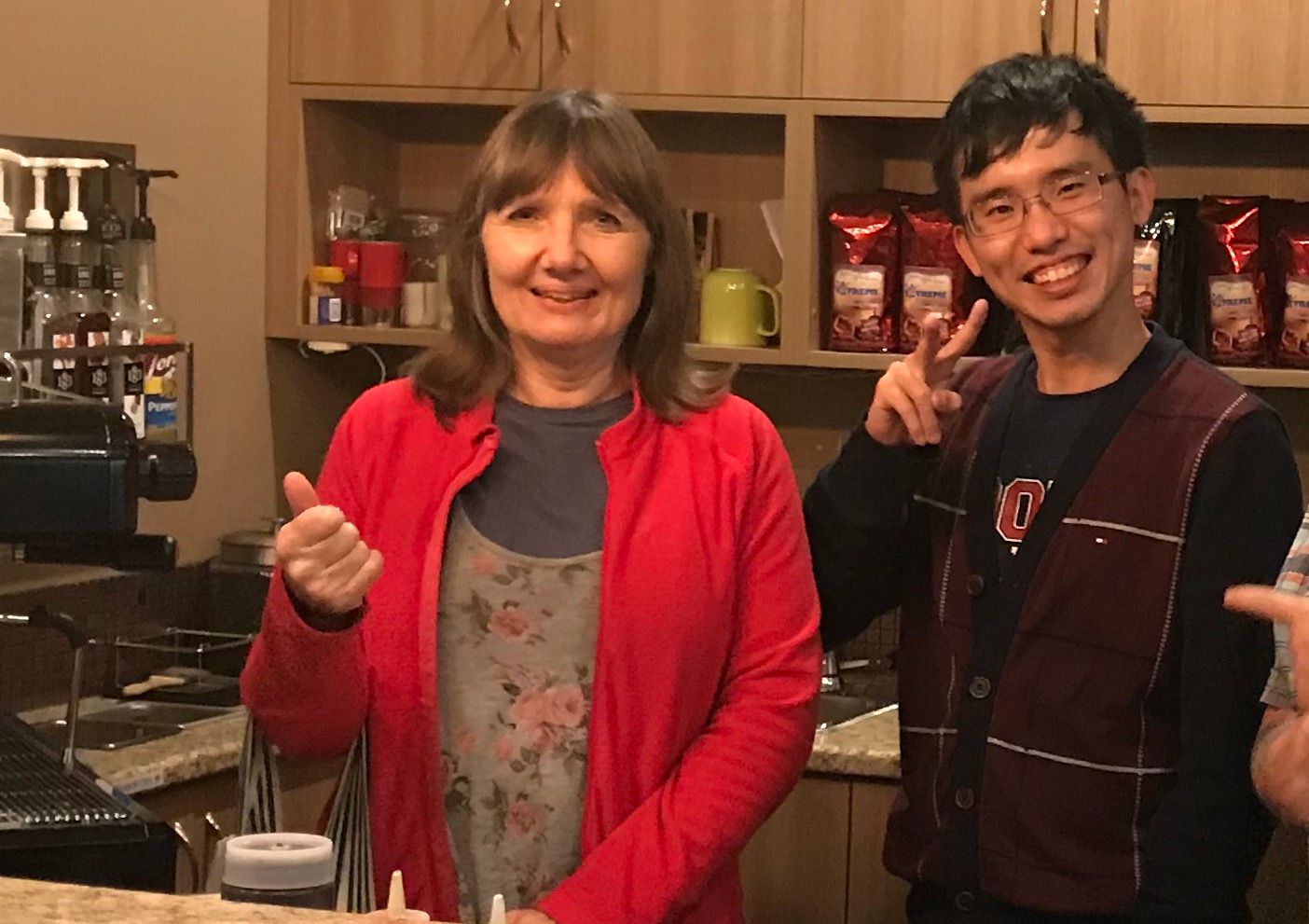 Meet Uni a doctor from Taiwan came down for 3 months and learnt english and how to make lattes. What a hard worker he was. And Sylvia from Victoria a retired woman who needed a place to serve :)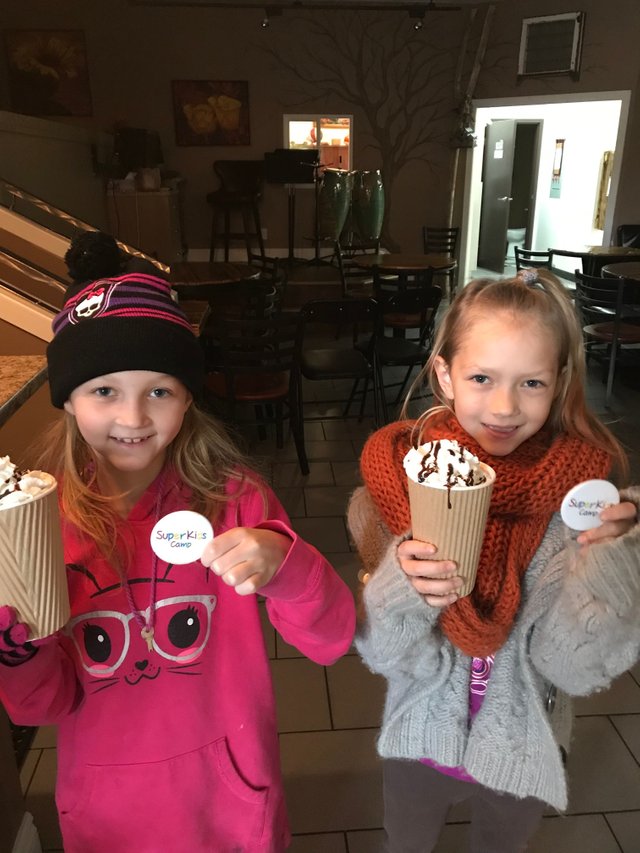 These are a couple of my Superkids who brought their superkid badge in for a free hot chocolate. OH did I say the badge doesn't expire :)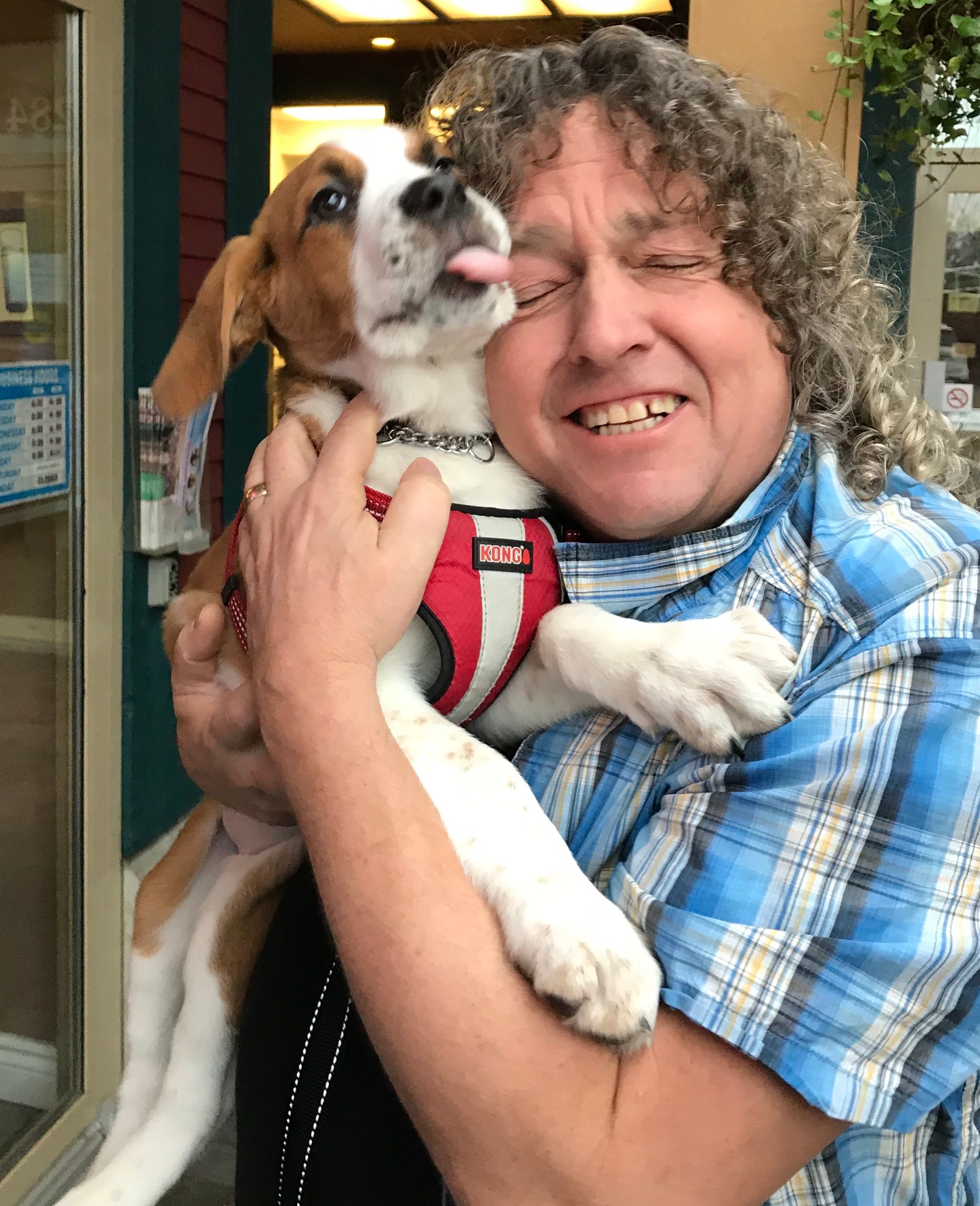 Remember you always got to have time for a lick :) Were surrounded by dogs here that are being trained as service dogs so it's a extra blessing. Well there's a little blog about my Coffee House. Love you guys and thx for all your encouragement on steemit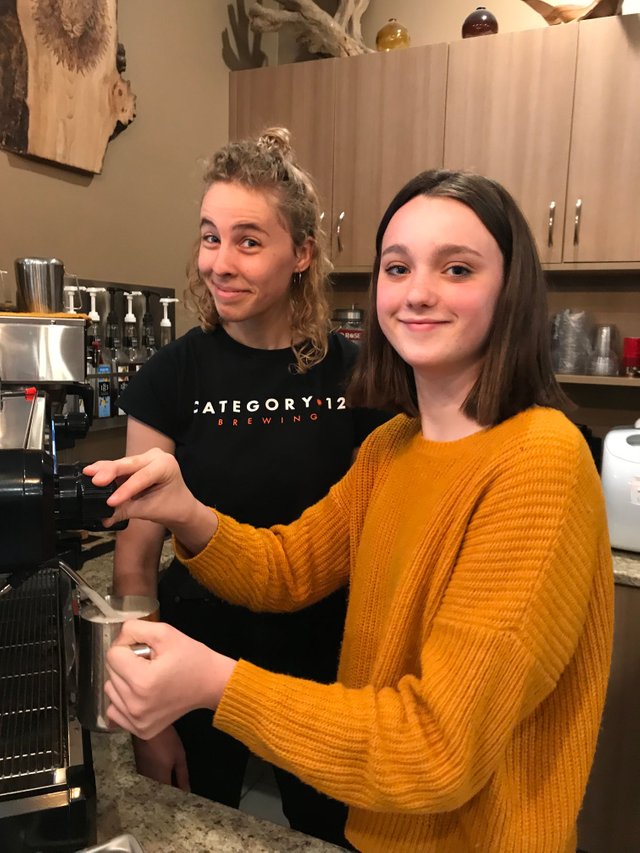 Lets remember to train up the next generation.....CHEERS