#Fearless Parenting - Connection before Discipline
Most parents are scared that without discipline, their kids will become 'spoiled brats'. If we don't discipline them, how will they learn?
The truth is, children don't learn by being disciplined, they learn by looking at what we do; and especially how we treat them. If we are kind to them, they will be kind to others. If we respect them, they will be respectful. They only need a little guidance to excel, but most importantly, they need to trust us.
If our children are good because they are scared of us, this leverage is short-lived. When they reached the terrible teenage years, we have lost them.
The most important thing we can do for our kids is to build a strong relationship with them.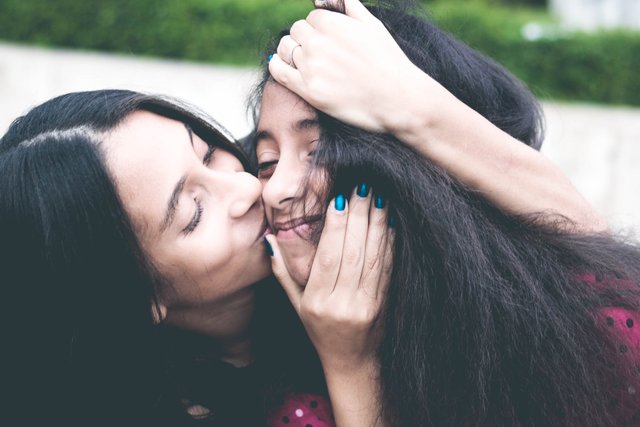 source
Children who have a real connection with their parents will be reluctant to disappoint them and will trust their guidance before the influence of their friends. These two things alone can help them remain balanced through their adolescence and beyond.
Unfortunately, every time we discipline our kids by punishing them, we let them think that we are not on their side, we hurt our connection and their trust.
There are many ways to teach our children without punishing them, and I will go into those details in later posts, but for now, let's all focus on building a very strong bond with our kids.
Daily homework
Turn off your phone and the TV, forget about everything else and give your child twenty minutes of your undivided attention.
Thank you for reading!
Until next time, Steem on!
Corina


Join us @steemitbloggers
Animation By @zord189