'Stuck' - Part 1
I wake up. Molly is singing our favorite lullaby next to my ear, her voice low and brittle.
'..Now the darkness gathers, start begin to peep,
Birds and beasts and flowers soon will be asleep
Good night mummy, I love you! I'll be back tomorrow'
I lift my arms to hold her, but nothing moves. My eyes! I can't open them! What's happening? Why isn't my mouth opening?
I have to calm down, breathe! My chest rising, but I can't control it! I can hear beeping, voices nearby. I force my eyes to open but nothing happens, darkness! My head is spinning, I'm burning hot! There's loud banging in my ears; then silence..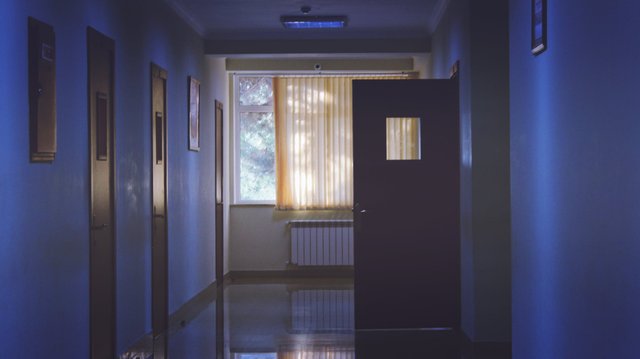 source
I wake up hearing my husband chatting to someone; the beeping again! It wasn't a dream. I try to lift my hand, nothing.
'And then he said I have to keep trying to get in touch with her. Why would I need to do that? She already said she doesn't want to talk to the firm, I think it's just rude to keep calling. Never mind, there was no point arguing.'
He's talking to me. Does he even know I can hear him? I have to ask him what happened. Where's Molly?
'Anyway, Molly got a D in history and we were gonna talk about it tonight. It's so hard dealing with this on my own, I don't even know how to talk to her, she doesn't tell me anything.'
I'm trying really hard to hold him, to move at least a finger, but it feels like my body doesn't belong to me.
'You used to be so good with her, Lana. I miss you so much!'
He's crying. He's talking to me as if I'm dead. How long have I been like this? I can't stand the darkness anymore, I need to do something. I'm so hot, someone needs to open a window.
I try to focus on my memory; the last thing I remember is driving to work. I had dropped Molly at school and was rushing to get to the office in time. It was late, it took us ages to get out of the house in the morning. What happened after? How did I get here, but where? The beeping, the voices - it's a hospital. I'm in a hospital. Oh God, I must have crushed the car. I have to get up! I keep trying to open my eyes. I'm paralyzed! I must be paralyzed!I think I have tubes in my chest, I can't even breath on my own. I need to cry! My head's going around the room, I'm gonna lose it again..


Join us @steemitbloggers
Animation By @zord189