MEME for thought – Censorship is getting out of hand
Hello my fellow Steemians and Crypto investors,
Today I'm not going to write about the crypto world as usual. I just want to share this meme to bring about serious discussion on the issue of growing censorship in America and the Western World in general.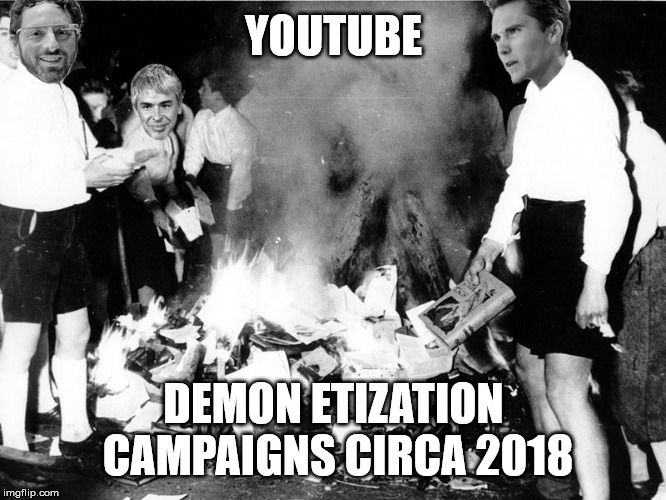 Book burnings can be digital too
Most Americans today think they are safe, they say the same thing is said in every country that was destroyed by repressive totalitarian regimes on both the left and right: "It won't happen here".
Well, just ask any Cuban about what they were saying back in 1959, or what Venezuelans were saying in 1995, or Germans in 1933?
A repressive regime is almost never brought about suddenly, it's a Road to Serfdom that takes many years and a steady erosion of your liberties, little by little, often with consent from the very people they are being taken from. This is a process that was masterfully described by F. Hayek on his book The Road to Serfdom which I recommend you read.
I'm from the shithole totalitarian country known as Cuba and know plenty well where all this censorship and book burnings lead…
So, what do you think? Is online censorship getting out of hand?
Do you think crypto powered decentralization is the answer? What are your favorite decentralized social platforms?
Do share your thoughts and with the Steemit community in the comments below. Don't worry, you won't be censored here, whatever you say!


What have you been doing this crypto winter?
Accumulating patiently like a professional hodler.

Panic selling like a hopeless noob.
If you answered 1, go ahead and download Crypto Millionaire from the link below. This app will help you diversify in a smart way, especially right now that' it's such a good time to buy the millionth of supply of top coins on the cheap.
If you answered 2, sell everything and become a pimp. It's the only way you will be able to keep selling bottoms, haha!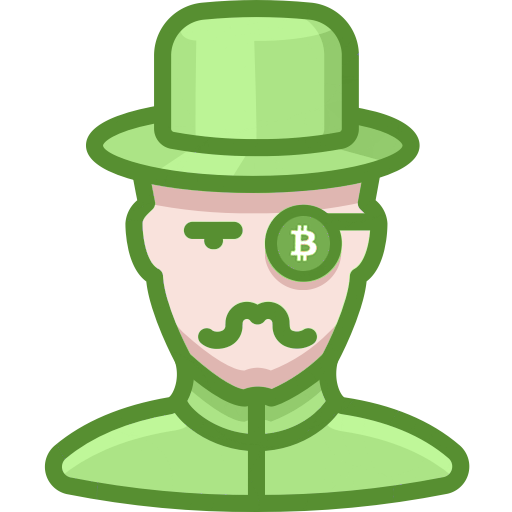 INVEST SMARTLY!
DOWNLOAD CRYPTO MILLIONAIRE from Google Play

CHECK OUT MY PREVIOUS POSTS:
Roger Ver and Bankster's nightmares - Bitcoin Lightning Network edition
New Portfolio Diversification Score for Crypto Millionaire!
These new Crypto Millionaire filters will help you find the best ranked value coins
How to bring normies to Steemit in three easy steps
Quantum Doom for Crypto? It's all FUD and here's why
WOW! Crypto investing app hits #4 trending on Google Play Finance! Just below Paypal and Zelle!
"It's Been Dismal" - Gold Coin Sales Slump As 'Bugs' Bounce To Bitcoin
Why China (or governments) can't stop crypto
The case for a million dollar coin! - Cryptocurrency wallet users vs Facebook users. Where are we now?
Don't forget to tell the community what you think of this post in the comments below.
Follow me for updates news and commentary on "sane" crypto investing.
Happy crypto investing!


XTR 126