What Separates High Achievers Or Millionaires From Average People -- THE WAY THEY THINK ..!! That's It.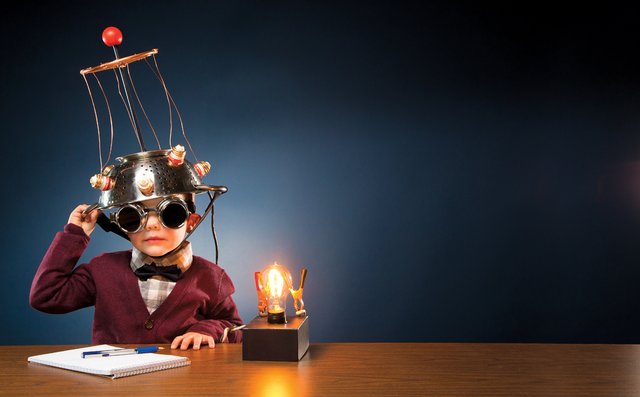 Everybody wants to be an achiever, everybody wants to be the future millionaire, everybody wants to be on the top but not everybody gets on the top. Why? What is the most important thing that matters? 
It's only a simple thing -- The way the high achievers think !!
Recently I saw an interview in an event which was dedicated to the people who rose from rags to the riches. Among all those successful person, I was highly motivated by one of them. The host asked him about what inspired him to become the CEO of the company in which he was a sweeper 6 years ago. To which he said, '' When I sweep the 6 floors of a building I worked in, I always think about owning this building one day, to become the CEO of the company I am sweeping in now. As the time passes, I focused my complete attention on that 'one' goal to achieve greatness. Every morning I wake up with this dream to accomplish my goals , I worked harder everyday and in the night, I sleep with the same dream. Now, slowly things changed, sometimes got worse, but I never left my dream and my goal. Now, here I am speaking in front of hundreds of people becoming the CEO of the same company. The way you think and dreams always make a difference and take you to your ultimate goals''.
The thing is, first of all, you have to have a very clear vision, a very clear goal of where you want to go because only then you get there. You can have the best airplane with you, you can have the best pilot but if the pilot doesn't know where he wants to go, then he'll only wander around everywhere. What separates high achievers from average people is that they have a clear vision, a clear goal in front of them. They just walk on it step by step.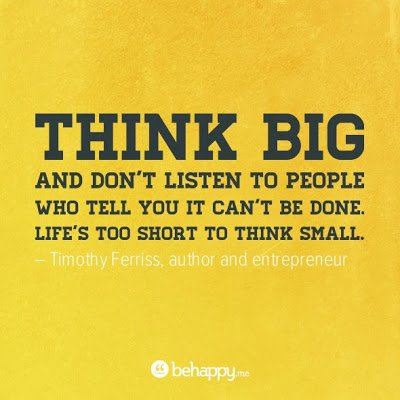 To thrive in whatever you do, just understand your terrain, know what your target is. If you don't know where you're going, you'll never get there. That's it. You don't get big things by accident, you have to think big and only then you're gonna get them. 
You know what a millionaire think in his whole day, he thinks of new things, he think to do some extra work everyday because if he won't do it, then the people who are in his competition can take over him. So he needs to work every second, every minute, every day to maintain that status. Success is not the destination, its a journey in which you have to keep walking till the point you desire it. That's what you have to think to become a high achiever. 
That's what which will make you a Successful person. Think BIG. Think NEW.!!!
Thanks for reading.