Chicken gepuk lombok ijo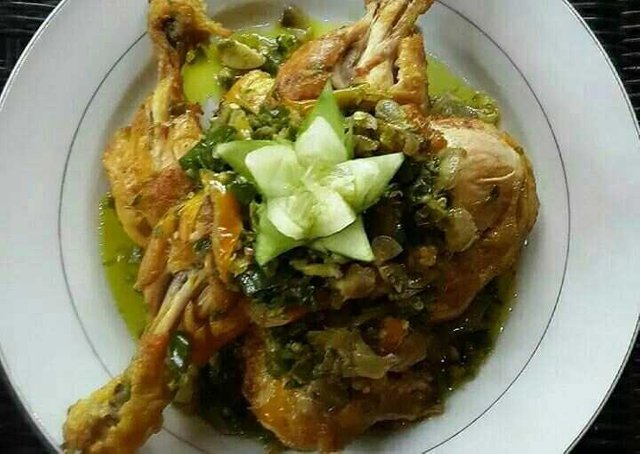 Ingredients :
3 whole chicken thighs, clean, kerat2
Chicken spice, puree:
4 grains of garlic
3 cm turmeric
Salt
Seasoning :
10-12 pieces of green chili
10 pieces of green chilies / according to taste
10 grains of red onion
3 grains of garlic
1 green tomato
tip of a teaspoon Terasi bakar,
1 tsp sugar
Salt
Little pepper powder
Spice flavor :
1 bay leaf
3 cm galangal, geprek
Steps :
Mix chicken and chicken seasoning, give enough water, ungkep / rebus kurleb 30 minutes.
Fried, not too dry, at 2 pm using ulekan.
saute spice lombok ijo and spice cemplung with a little cooking oil until fragrant and oily and seasoned.
Enter the chicken, stir gently and cook for a while until the spices seep into the chicken.
Lift, serve