Onion cakes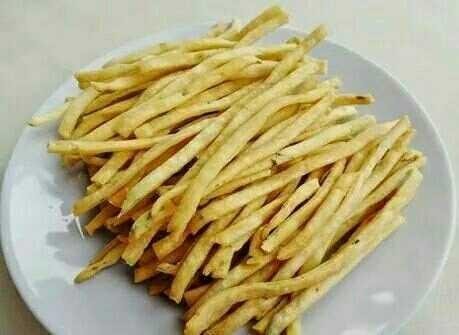 Ingredients :
• 250 grams of medium protein flour
• 50 grams of tapioca starch
• 2 eggs
• 75 ml thick coconut milk
• 50 grams of flour, for sprinkling
• The oil for frying
Ground spices:
4 cloves garlic
1 tbsp salt
2 onions
2 tablespoons finely chopped celery leaves
How to make
Mix flour, tapioca flour, spices, eggs, and coconut milk. Stir and knead until well blended and dull.
Enter the chopped celery leaves.
Prepare the paste grinder, roll the dough 3 times until it becomes a 2 mm thick sheet.
spread over the cutting board, then shape according to taste. Can also be made into a matchstick with a paste mold. Sprinkle with flour to avoid sticking to each other.
Heat the wok oil, fry the dough until brownish yellow. Lift, drain.
after cool, keep in airtight jars.