Peanut cake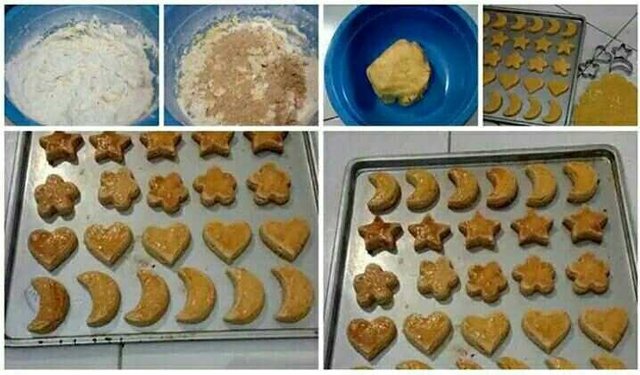 Ingredients :
1/4 kg of peanut
1/2 kg wheat flour
3 glasses of starfruit cooking oil
1 glass starfruit sugar puree
2 chicken eggs
1 teaspoon of vanilla
Steps:
Roasted peanut butter, remove the skin and puree.
in a container of wheat flour, grounded peanuts, refined sugar, vanilla. knead into a cooking oil per cup, to be well blended. (enter the egg whites that make smear, unfortunately if the waste, finally pake for kneading dough) the results satisfy the peanut cake
dough the dough in a long plastic using a bottle of syrup (because not yet have a wooden pake) print dough according to taste
Shake pan on margarine olein, baking order already in shape. olesin pake yolk using a small brush. bake kurleb 20 minutes
Once cooked, let stand on the tiled floor to cool. when it is cold, lift and enter in the jar.