Steamed sponge cake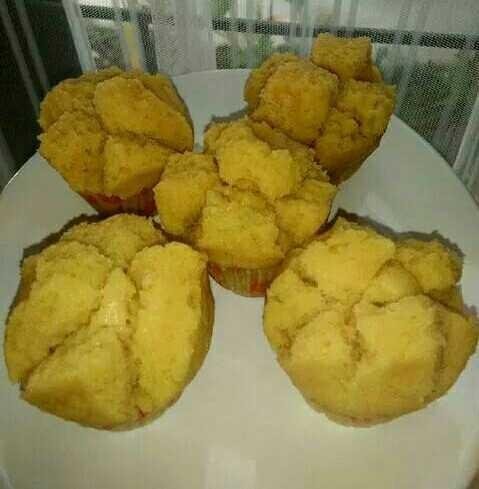 Ingredients :
120 grams of flour
120 grams of brown sugar
120 ml of water
70 ml of cooking oil
1/2 tsp baking powder
1/4 teaspoon baking soda
A pinch of salt
1-2 tbsp of instant coconut milk
Steps:
Boil water to dissolve brown sugar. Set aside to room temperature.
prepare the steamer, light the fire.
Mix flour, salt, baking powder and baking soda.
Pour a bit of cold sugar water into the flour while stirring evenly.
Enter the coconut milk and oil, stirring until blended.
Put the dough into a bolkus print that has been covered with cake paper
steamed 10-15 minutes, do not forget to cover the pan with napkins.
Good for coffee