Super Spicy Geprek chicken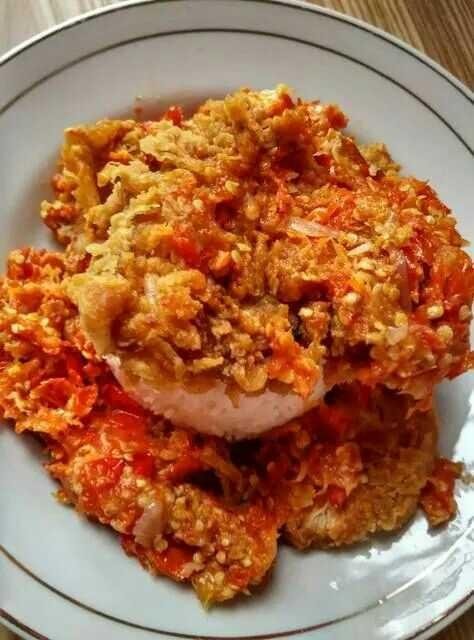 Ingredients :
Chicken fried flour ready made
100 grams Red Rawit Chilli
2 cloves of garlic
3 Onions Onion
Cooking oil
to taste salt
to taste sugar
taste flavor / Mushroom Broth
Steps:
Fry a little chili, garlic and onion.
ulek chili pepper, garlic, and onion then give a little salt, sugar and seasoning mushrooms.
Heat a little cooking oil and then briefly fry back the chilli that has been pulverized and corrected the flavor, add what is considered necessary.
After the chili does not smell bad, turn off the stove. prepare fried chicken flour and then put chili that we have made on it.
Serve in conjunction with warm white rice. Enjoy