A Spartan pushes their mind and body to their limits
Spartan Code #1
A Spartan pushes their mind and body to their limits.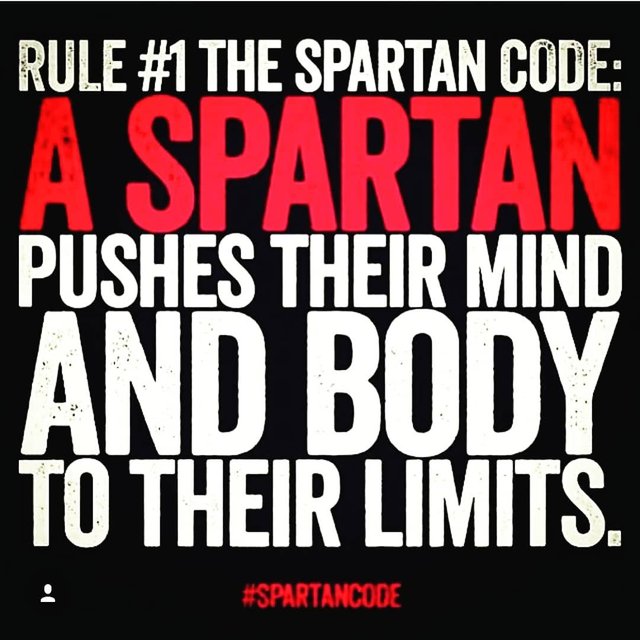 How have you pushed yourself this year? How will you push and reward yourself for 2019?
I always strive to be a better human, every day. There were and always will be obstacles on the way to your success, goal or a dream. But you need to learn how to go over them, under them and through them! Learn what you are capable of and what your limits are. You will be surprised what you can achieve!
Train your body. Treat it well. But never forget to train your mind too. It's only when you get uncomfortable often enough to make an actual change. Being comfortable all the time makes you lazy and sick. Challenge yourself and find the miracle cure ;).
Let me know in the comments how are you challenging yourself!
Aroo!