Cryptography Challenge #2
Can you outsmart the rest of Steemit?
I will be doing a variety of these cryptography challenges along with my Cryptology Series. Use any resources you need to complete the challenges including the web, image search, past posts,books etc... You will need to think outside of the box and use all of your skills. If any of the terminology below is confusing refer to my Cryptology Series Part 1: Getting the Basics. You will receive 1 hint per challenge and each challenge will increase in complexity! As more people get involved, and author rewards increase I will increase the prizes as well.
This Cryptography Challenge is sponsored by @stonedfood 
He does original ms paint artwork
Be sure to check out his blog and give him some upvote love!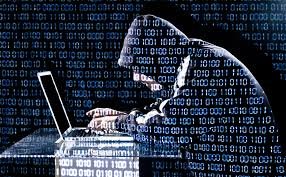 Rules
First person to decrypt the cipher text below wins!
You must upvote, provide the decrypted plain text and a brief description of the method used to decrypt in order to receive your prize!
The prize is 25 STEEM
The first 5 people to resteem this post will receive 1 STEEM. You must post a comment with "Resteem" to receive the STEEM.
All entries must be in by Friday March 10 @5:00PM ET
If there is no winner the prize will be rolled into the next challenge.
Cryptography Challenge # 2
Hint: You will need to decipher the first Cipher Text for a clue needed to decrypt the second. Each Cipher Text is encrypted with a different cryptography method. Both of which have been covered in past posts.
First Cipher Text: R M G V T I R G B
Second Cipher Text: G B N L G M M M Y A G X H B Z K M M Z L
Good luck!
Follow my blog @digicrypt if you want to learn more!
If you would like to sponsor one of my cryptography challenges, send 25 STEEM minimum to my account with the message "Sponsor Crypto". Thanks for all of your support, Steemit is a great community!
If you would like to donate to support my blog further you can use either of the addresses below
DASH:  XgQ9NBonMoCPKhF37agY4W8zk7gwQFnwGV 
Ether:   XE04RO3I0QA5UKB31OZK4O3CK3TOT03R4TM 
PS: I am still looking for someone to design a logo for my blog, leave a comment if you are interested, will pay STEEM.
Digicrypt,
Signing off