Everyone is Someone Else's Weirdo
I forget where I heard this quote but it immediately became a favorite. What is a weirdo? It's a person who does strange things. It's someone you look at and think, "What is wrong with that person?" It's someone who doesn't conform with the standards of the people around them. Off-beat, off-kilter, someone whose behavior or lifestyle doesn't make sense.
But we have to ask the question – doesn't make sense to whom? To you? Or to them? And this is what I find the most interesting part. Are they weird because they do things that you don't do? Dress differently than you? Think differently than you? Well, maybe they look at you and think the same thing! In fact that's probably what they do think!
It's a big wonderful world with so many options to choose from! I could start listing all the choices we have but I would never come to the end of it, and I'd probably miss thousands that I'd never think of. But here are a few -
Do you have a regular-paying job? Some people think that's an essential part of being an adult. Other people think it's crazy to lock yourself down into doing the same work day after day. Who is the weirdo?
Do you dress conservatively? Matching shoes and dress, harmonizing colors? Or do you look for bright colors and designs? Do you think the matchy-matchy look is too weird?
Do you own or rent a house or apartment? Is that stability important to you? Or do you value the ability to take off and travel at a moment's notice? Don't want to be tied down to a specific place? Don't want that responsibility?
Thinking about these choices and how people make different choices and how these different choices make the world a more interesting place, this quote has become my motto. It helps me to remember that judging someone's choices is a two-way street. Maybe in my car at a stop sign next to a tricked-out purple truck with a big loud motor. What a weirdo, I might think. But then again they might feel sorry for me in my 10-year-old sedan that needs a paint job!
Liberal/conservative. Old/young. Rich/poor. So easy to stand over on 'our' side and disapprove of the other, while they're doing the same thing over on 'their' side! Which brings me to another favorite quote, "What you see depends on where you stand."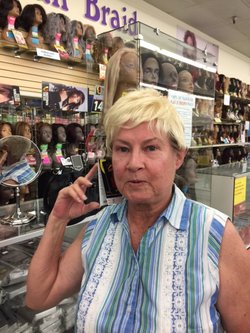 Me being a weirdo in the wig shop!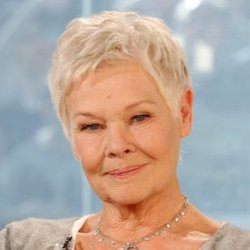 Because a friend told me I look like Judi Dench.
You be the judge!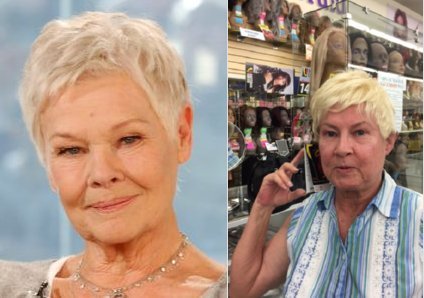 I am a member of #ccc by @freedomshift
This is an Invitation to join #ccc for Guaranteed 👍 Daily Income 💵 and Payout 💸 for Newbies (2.0) 🐟 🐜 🐛 in #ccc 👣 and Follow 👣 the Honor Code 🏅 - the Creed (Conditions and Limits Inside)
AND
the latest update <<< please click to read.