Kindness
Have you ever experienced an unexpected act of kindness? It startles you at first, being unexpected, but then you feel all warm and happy inside. It's the same when you do an act of kindness, especially in secret - when your only reward is that warm and happy feeling.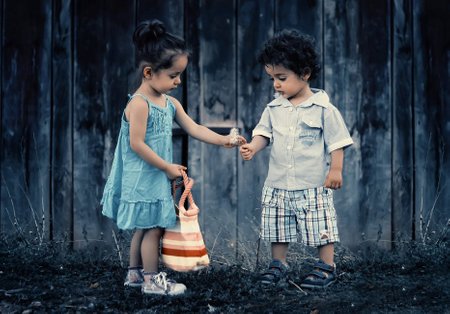 source
Often kindness can be misinterpreted as weakness, but this is usually by people who don't understand the source of kindness. The dictionary lists some of the qualities of being kind as "friendly, warmhearted, tolerant, considerate and courteous." The opposite would be "suspicious, coldhearted, judgmental, thoughtless and rude."
So let's think about this...

Friendly
To be friendly, a person must trust their intuition about people, willing to treat strangers as potential friends. After all, every friend was once a stranger! To be suspicious is much simpler. Then all strangers are potential enemies. Even friends are potential enemies, you just have to watch everyone very carefully! You tend to get dizzy, though, watching your back.

Warmhearted
To be warmhearted, a person must be comfortable with their emotions. Everyone has experienced hurt and disappointments, even heart-breaking ones. Warmhearted people have experienced these things too, but they have healed and mended. They choose to stay open to love and freely express love in nurturing ways. A coldhearted person has experienced the hurts, but instead of choosing to heal, they shut down their emotions - nothing in, nothing out - to avoid future pain.

Tolerant
To be tolerant, a person must be willing to know themselves, to shine a light inside and see what's there. This takes great courage, to be honest with ourselves, to look at the things that aren't very nice without excuses. It takes compassion for ourselves, and inner strength, to look and to change what we don't like about ourselves. Being judgmental is turning the light outward, seeing only the shadows in someone else's life, not seeing that this same light of judgment shows up our own flaws with equal harshness.

Considerate & Courteous
People who are considerate and courteous are those who are aware of the people around them. They take thought as to how their actions may affect others. They respect their own boundaries, they hold their center, and from this, they offer the same respect to others. To be thoughtless, to be rude and disrespectful of others, takes no effort, indeed, it takes no thought.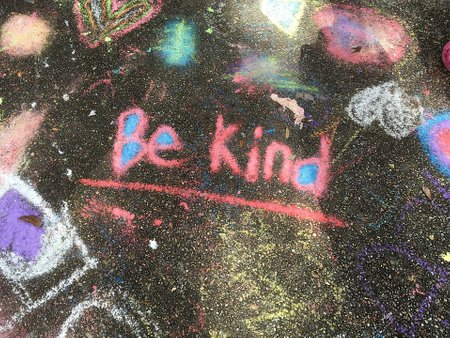 source
The qualities of kindness comes not from weakness but from an inner strength. A kind person can afford to take the risks of being misunderstood. If they are hurt, they know they can heal. They choose to deal kindly with others, not from fear, but from confidence.
"Practice random acts of kindness..."
Yes, indeed, and not-so-random ones too! Kind acts multiply as they go along, person to person, group to group. And I believe that enough of them might even change the world!

I am a member of #ccc by @freedomshift
https://steemit.com/ccc/@freedomshift/an-update-v2-1-to-guaranteed-daily-income-and-payout-for-newbies-2-0-in-ccc-and-follow-the-honor-code-the-creed-conditions-and