Male Guardian Sexually Abuses Foster Boy Repeatedly - Does Not Deny Charges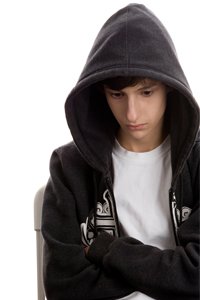 A former foster parent has been accused with sexually abusing a foster child in his care back in Christmas, 2015. The guardian, Douglas Lee Chubb, 56, is accused of entering the child's room, making the child lay on his stomach and forced the child to participate in sexual acts at least five times.
Details have been submitted into evidence but are too graphic to be released to the public.
The victim reports that he teared "tearing up when he was doing it and was "confused, guilty and didn't know what he did".
When approached Chubbs sighed, put his head down, folded his hands and didn't deny the charges. Chubb is charged with statutory assault of child more than 11-years-old, involuntary deviate sexual intercourse, felony corruption of a minor and misdemeanor indecent assault.
Almost all who read this cannot even comprehend the confusion and self-loathing this child has, as well as the lifelong damage this will cause. Being a sexual abuse victim myself when I was 14, if anyone is to question why it took a while for this boy to come forward should be ashamed. It took me months to gather the strength and courage to speak to somebody about my situation, it was the most shameful thing I have ever had to do, and I could barely even get the words out. You feel like utter trash, a feeling I wish nobody would ever have to feel in their lifetime. And especially as a male having to tell another male about what happened.
Let's all hope justice is done to this monster.
For more of this story, click here
Sources
http://www.centredaily.com/news/local/crime/article197992234.html
Respectfully yours,
Jacob A. Billett, M.B.A
Steem Ambassador
Qurite, Tier 5
CEO Billett Enterprises, Inc.
Show your support for @qurator, the best curation guild on @steemit! Get your limited time, custom apparel here!</center


https://teespring.com/qurator-support-campaign




WANT MORE VOTES AND FOLLOWS?




Sign up for these free applications and get GUARANTEED upvotes and followers!




SteemFollowerhttps://steemfollower.com/?r=8690




SteemEngine https://steemengine.net/join?r=340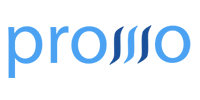 As always, I would like to than @familyprotection, @canadian-coconut,@thethreehugs, @markwhittam, @steeminganarchy, @canadianrenegade, @jamesc,and everyone else that has been upvoting and giving great feedback on my work for this community so far. I will continue to work hard to bring more quality content to this movement. Any input, ideas or suggestions are welcome.

Be sure to upvote, resteem and follow if you enjoyed this article. It will help support future interviews and articles.
#familyprotection
#qurator