Vlog 223: Time vs Reward on the blockchain - a bigger perspective.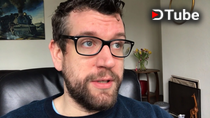 ---
When I wrote stories in 2016 for $0.10 one could easily say that "time vs reward" it was 100% not worth it from a monetary standpoint.
But I enjoyed writing the stories so that made it worth it.
But there is more.
A $0.10 post would back then earn a user 1 STEEM token worth 10 cents.
That 1 STEEM token is $4 today if you kept it all that time.
You probably can already guess were I'm going with this.
If you earn 1 STEEM token with a post today and it goes to $10 or $20 in the future is it worth it?
Now to think like this you need to believe that the STEEM blockchain will go up in value.
If you think this will not be the case, you need to sell everything you earn. That makes sense.
But if do believe it then you need to consider this future potential. Not only when you create today but also when you think about selling.
To get a better understanding of the blockchain and the future potential I would recommend reading the white papers. (the STEEM white paper and the white paper about upcoming SMT's).
It's not the easiest bedside reading material to chew tough but it will give you a better understanding of what's going on this blockchain:
---
https://steem.io/SteemWhitePaper.pdf
https://smt.steem.io/smt-whitepaper.pdf
---
Another thing I talk about in my vlog today is a post by user @fyrstikken here.
Everything you do and earn on the blockchain is public knowledge. Including how much STEEM tokens you have.
I talk about it more in my vlog.
---

---
I am a witness with our developer group @blockbrothers for the Steem blockchain. If you want to support us I would appreciate your vote here.
We build Steemify a notification app for your Steemit account for iOS.
Get it Here:

---

---
▶️ DTube
▶️ IPFS