Hey Guys! I Just Ate an 800g Steak!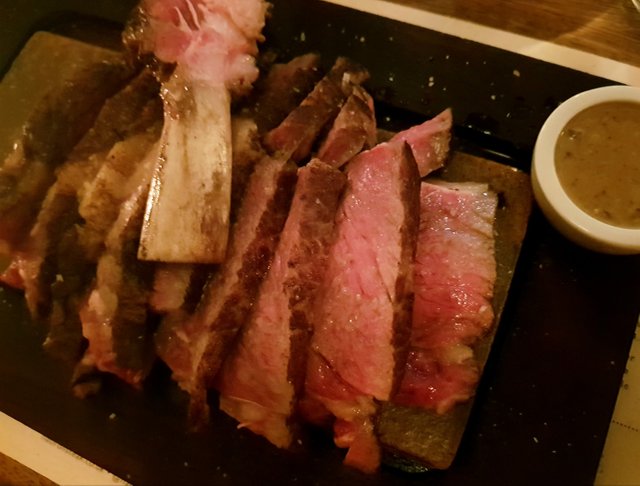 ---
Damn! Just looking at that sliced slab of meat still makes me drool like a dawg on heat! My lovely wife kindly decided to treat me out to one of the best steakhouses in London. Scratch that. "The" best steakhouse I've ever been too, period. The place isn't cheap by any means, but as the saying goes, you get what you pay for. These succulent cuts of "Cornish Denver" rib-eye were literal heaven on a plate.
Whereas @rea went for the 200g steak (what "normal" individuals go for), I opted for this epic beast! And devour it I did, together with a side of triple-cooked deliciously crispy fries. Food doesn't get much better than this! In fact, there's a bit of a celebration on the cards at the moment but I'll get into more detail on that tomorrow. This day has been amazing from start to finish so far. And to top it all off, we've got the Disney smash hit "Incredibles 2" to check out.
Fun, fun, and a little more fun thrown in for good measure. Loving life and everything in it... :)
---