The benefits of honey
Basically, almost everyone knows that honey is a health food produced by bees and beneficial to the health of the human body. But you know, besides health benefits, honey is also useful for beauty and is used as a traditional medicine. The following are the benefits and facts of honey health that many people don't yet know.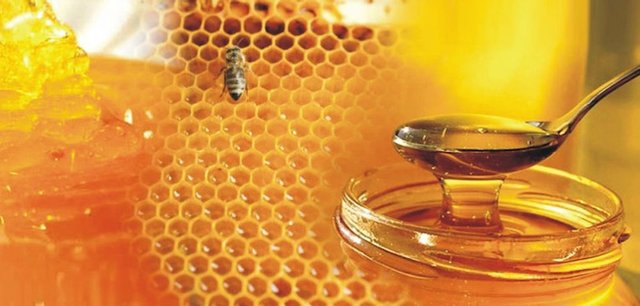 image source
1.Treating infections in wounds
Who would have thought if this sweet food could treat infections and inhibit the movement of bacteria in the wound. Because, honey can absorb water that causes infection in the wound and helps the body to form new tissue damaged by injury.
2.Relieve sore throat
The next health benefit of honey is that it can relieve sore throat and cough. By consuming honey often, it can cleanse phlegm in the respiratory tract and is efficacious as a mild disinfectant that helps relieve sore throat.
3.Beauty and Skin Health
Not many people know the benefits of honey for beauty and skin health, ranging from moisturizers to antiseptics that can maintain skin health because it contains magnesium, potassium and calcium which helps regenerate cells that have been damaged in the skin. Actually, the benefits of honey for beauty has been used for a long time, namely by Cleopatra, an Egyptian queen who at that time was still considered a beauty expert throughout the world.
---
see you again
---