PUNISHMENT - MANIFESTATION OF LOVE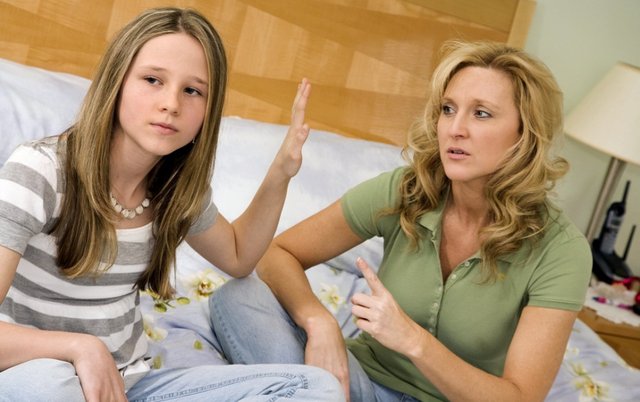 The opposite of love is not hatred, but indifference. Therefore, when we do not punish our children, we show indifference and show that we do not love them.
Father is responsible for discipline of children. Let's talk about the kinds of disciplinary action that, in my opinion, is acceptable for both a Christian and a modern person. The liberal community demands that we stop raising children altogether. Any methods of disciplinary action in many countries are considered a crime, and aunt-lesbians are positioned by the best child psychologists, rather than having many children.
The state is seen as an ideal educator, and the parents are labeled "biological", thereby making it clear that giving birth to a child is not so important, it is trivial, simple and does not require any effort. Education, too, despite its importance, yet the matter is easy, you just need to stop educating and everything will go by itself, and in the right direction.
But, as my grandmother used to say to me: "Only weeds grow on their own." All other plants must be weeded, pruned and tied. What in our context is to deprive, control and limit, while inflicting pain. It seems to me that modern liberals see pain exclusively as an evil, and the absence of comfort and enjoyment as a tragedy.
Punishing a child, you let him know that you love him
I confidently agree with the Scripture, Which states that pain is a friend, and comfort is an enemy. I also agree that corporal punishment is necessary, and psychological punishment is inevitable. Moreover, I agree with the fact that the Bible says: he who does not beat his son hates him!
Maybe because most agree with feminists killing millions of unborn children for their own comfort and convenience, and also because they invented and appropriated this invented right - to dispose of their body at their own discretion, maybe that's why we begin to reap seeing generation of immoral, aimless and stupid?
It's necessary to punish. It is necessary to punish with the mind and, most importantly, to punish with love! And the fact that in many parents and specifically in the fathers it is not, the same liberators are guilty, who removed the Scripture from under the foundations of public consciousness, and a generation of people has already grown up who, in fact, do not understand what love is, let alone already about how to understand how to love.
So, punishing a child, you tell him that you do not care that you love him. Because the opposite of love is not hatred, but indifference.