The Delivery Tower in my Lounge May Rise Again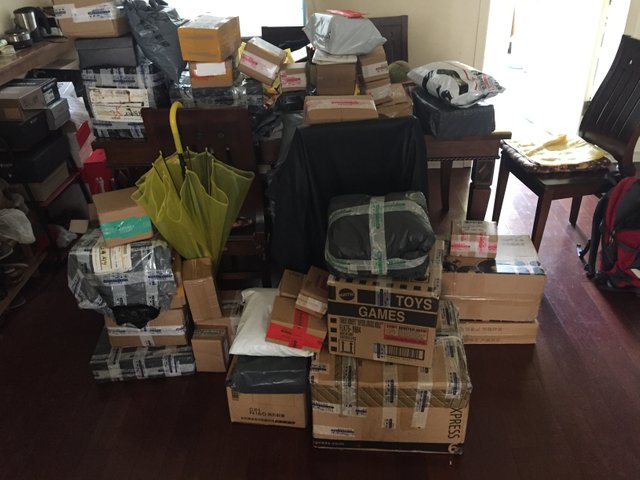 This is a view looking directly at our lounge table. I know it's a little difficult to see. Where it was now stands the Tower.
History


The construction of the tower began six months ago, around the same time my wife got a stressful consulting jo.
Composition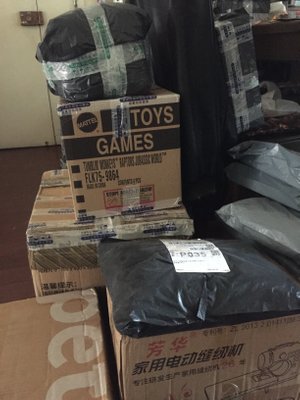 The Tower is composed entirely of unopened delivery boxes. Here is a photo of the western section. The dining table and chairs function as supporting structures.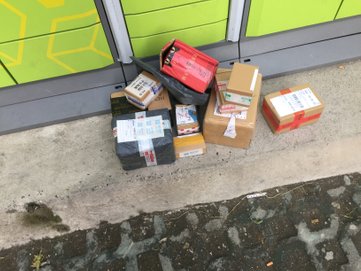 A day's worth of building materials.
Ecological Adaption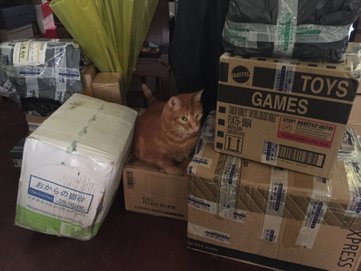 Native species have started to build homes within it.
Everybody has different techniques for dealing with stress. Some people turn to alcohol or drugs, others practice meditation. My wife likes to go shopping online. The online shopping phenomenon was just getting warmed up with eBay. Back in New Zealand people don't do too much of their shopping online, but here in China it has grown to dominate the retail game. I think the two biggest factors behind this are:
Low prices
Speed and convenience
In China the deliveries are made by guys on scooters weaving around pedestrians on the streets and sidewalks. These guys don't get paid too much (around three US dollars per hour in Shanghai). In New Zealand the minimum wage is nearly US$12 per hour! With low labour costs consumers pay very low delivery fees.
High population density and very well organised delivery infrastructure means that you receive your delivery really fast, sometimes the same day.
Will the Tower be Re-built in New Zealand?


We are planning on moving to New Zealand fairly soon. The answer to the question above is 'no' unless….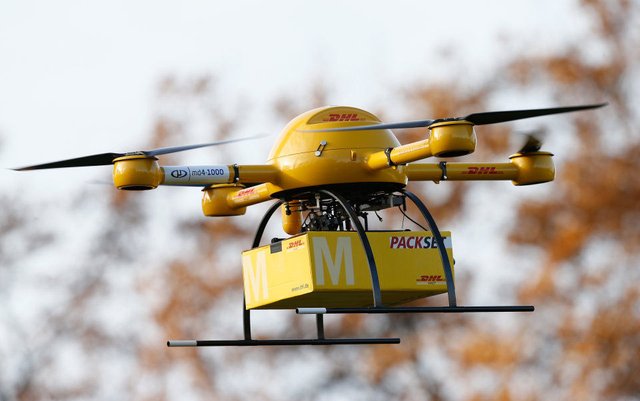 Source:
Creative Commons
This article here on the BBC website discusses plans in Iceland to start regularly using drones to deliver products like pizza and emergency medical supplies to people's doorsteps. The maximum weight is currently 3 kg, so you don't have to worry about refrigerators flying over your head.
Like Iceland, New Zealand's low population density and high labour costs means it's not economical to deliver most items. So I could definitely see drone delivery catching on hugely in New Zealand. The convenience of shopping in Shanghai is something I'm going to miss. There are a lot of practical details to work out however. How high would they fly and how can we stop them slamming into power lines are two examples. Still, I'm guessing it won't be too far in the future before drones whizzing past over our heads becomes something too common to notice.
Perhaps the tower will never truly die, deconstructed many times only to rise again.
all photos apart from the drone taken by me