The dying lion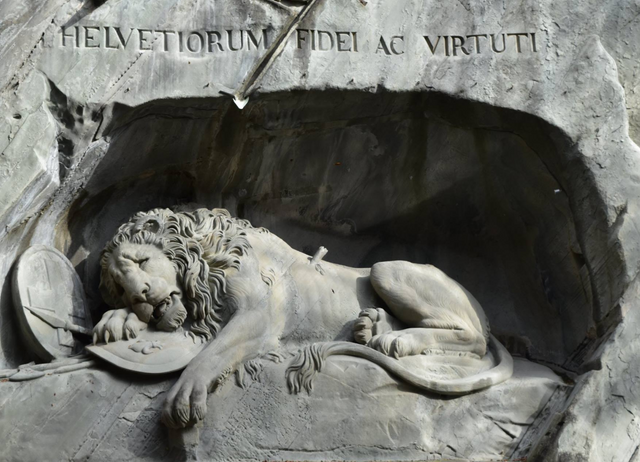 The Swiss town of Lucerne is known to many, thanks to the monument "the dying lion", which was created by the sketch of the famous artist Bertel Thorvaldsen by sculptor Lucas Ahorn. The monument was erected in memory of the Swiss guardsmen, who died during the storming of the Tuileries Palace in 1792. Works on the creation of the monument began in 1819 and ended only three years later, in 1821.
Lieutenant Karl Pfufer von Altishofen wanted to install the monument immediately upon his return home after the war, but in those days Switzerland was under the rule of France. Therefore, the lieutenant could fulfill his dream only in 1819. The artist of the monument saw his work only in 1841. He was pleased with the work of the sculpture, which was able to turn a "paper lion" into a "stone".
Monument The dying lion is the first monument of an animal in Switzerland.