Do you devalue yourself? Stop comparing yourself to others
Let's all be honest here.  We often compare ourselves to others.  Men not so often, but women constantly compare themselves with their friends or with supermodels.  We live in a comparing world.  Always striving to look different, or to be like someone else.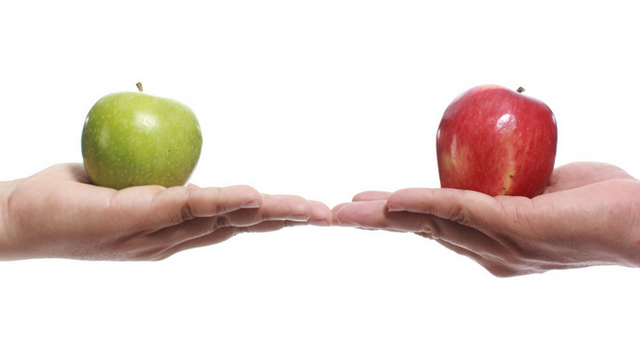 Why do we want to be like others?  
Who decided what the perfect woman or man looks like?  Do you realize how boring it would have been if we all looked the same, or did the same things, or even have the same interests? 
People just have the tendency to be or look like someone else.  They compare families, they compare looks, and they compare body parts.  Well, basically we compare everything!  We often look at the lives of others and think, what if I can do the same?  Alternatively we look at someone and think...I never want to look like that, or I don't want to do what they are doing....is that not judging someone? The sad fact of the matter is that we all do it.  
Who of you have ever  looked at a picture of someone and thought....I wish I can look like that!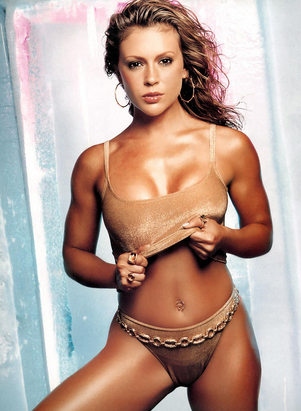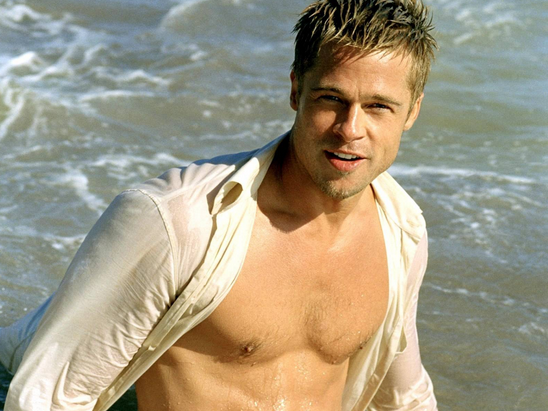 We all strive to perfection.  We are never satisfied with what we have and we always try and change.  I am not saying that trying to improve yourself is wrong, on the contrary....we have to better ourselves, and we have to strive towards better things, but to be like someone else is not a way of improving ourselves. If you try to be like someone else, how is that improvement?  Individuality will be thrown out of the window, uniqueness will be kicked in the butt.  
We should all just make peace with the fact that we were all born differently.  Everybody is not equal, and everyone is in their own way an example to others.  
To compare yourself to others is time consuming and it drains your energy!
How can we change this behavior of constant comparing?  
Except yourself for who you are.  Don't try and change yourself.  I have seen this on Steemit. I used to compare my writing to others and see why they are recognized and not me. I came to conclusion that there are different writing styles, and the right people will eventually recognize me and follow me. 
 Create your own route to follow.  We are all destined for something and we are all here for a reason.  Find your path to follow.  We all have our own destination to reach so why try and reach someone elses destination?  We all have dreams and goals....follow YOUR dreams and achieve YOUR own goals.  You can't reach someone elses goals....that will not make you happy. 
Strive towards happiness.  Do what you have to do to be happy!  If you strive to look like someone else, will that make you happy?  My friend wanted to lose weight.  She tried everything, and eventually went for a gastric bypass.  She lost all the weight, and guess what...she is still not happy!
Appreciate what you have.  Be grateful for what you have in life.  There are many less fortunate people that possibly strive to be just like you! Ever thought about that???  Your children might see you as an example and they want to be just like you....
Change your attitude towards life.  Be the best you can be with what you have.  Make the most with what you've got.  Get to know yourself.  Use what you have to change yourself into the person you should be. If you want to lose weight, then do so, if you want a facelift or a new nose, do that, but do it because you want it, not because you want someone elses nose!  
Humans were not created equal.  We have various colors, sizes, shapes, and even have different levels of intelligence.  We are all UNIQUE.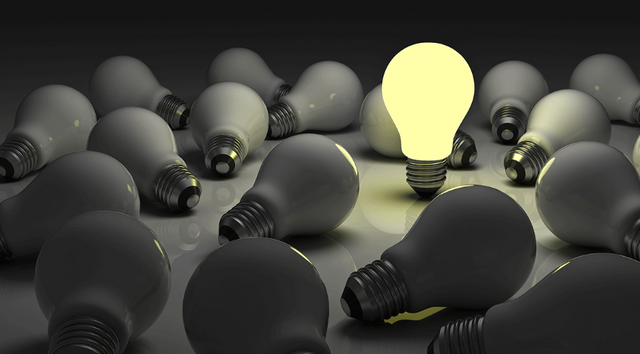 Image credit
Some interesting comparison quotes: 
 "How much time he gains who does not look to see what his neighbor says or does or thinks, but only at what he does himself, to make it just and holy."   
 ―     Marcus Aurelius,      Meditations  
      "Comparison is the death of joy."   
 ―     Mark Twain 
 "Personality begins where comparison leaves off. Be unique. Be memorable. Be confident. Be proud."   
 ―     Shannon L. Alder 
And the most important one for writers here on Steemit:
 "Don't always be appraising yourself, wondering if you are better or  worse than other writers. "I will not Reason and Compare," said Blake;  "my business is to Create." Besides, since you are like no other being ever created since the beginning of Time, you are incomparable. "   
 ―     Brenda Ueland
Life is a process.  Sometimes we are not happy, and difficult things cross our paths, but life is just life.  Take it one day at a time and BE THE BEST YOU CAN BE FOR YOU! Be incomparable!!!
In the end, it does not matter if you were rich or poor, ugly or beautiful, fat or thin....we all go into the same grave.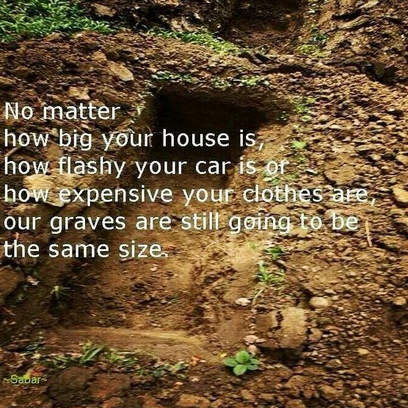 If you enjoyed reading this please follow me @giantbear
KEEP ON STEEMING!