A CHARMING CITY OF BARCELONA
Barcelona is situated in the north-east of Spain and is the capital and largest city in Catalonia.
It is one of the cities whose charm makes you want to go back there again and again. Therefore it is no wonder that loads of tourists head there every single day. In fact, it is one of the most touristic cities in the world! Do you wonder why?
Firstly, it must be because of its amazing architectural masterpieces designed by Antoni Gaudí (I am going to talk about some of his works later on in this article). Secondly, you can find a delicious Mediterranean food in various Barcelona's restaurants. Thirdly, let's not forget about its pleasant Mediterranean weather (mild winters and hot summers). Who does not want the sun, right? What is more, in spite of being a bustling city, Barcelona also has the seaside, where you can get away from all the city noise. In addition, Barcelona can be proud of its cultural events, which make it one of the world's leading cultural centres. I must admit that Barcelona is one of my favourite cities in the world and I would strongly recommend visiting it for those who have not done it yet.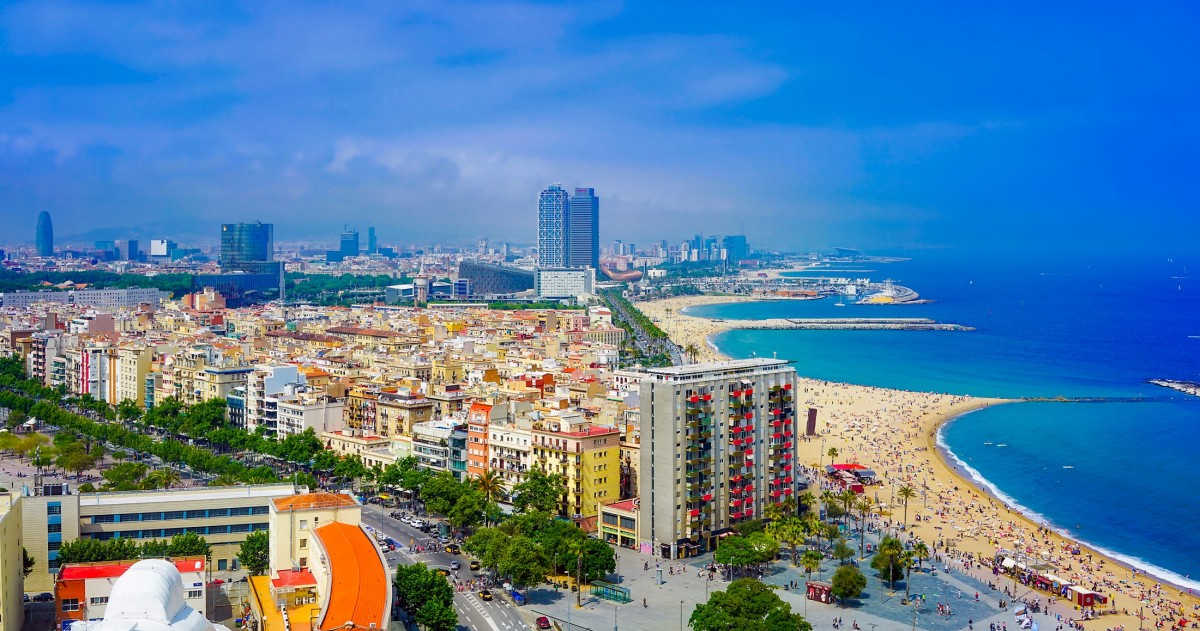 source
Architecture: Antoni Gaudí
Antoni Gaudí (1852 – 1926) was a Catalan architect who worked in or near Barcelona. His works are full of free-flowing colourful exuberant decorations and patterns that combine both the elements of nature and the realm of the imaginary. He used a technique called trencadis, which means cracked or broken.
Here are some of his most famous masterpieces:
The Basilica Sagrada Familia: it's Barcelona's most famous landmark. It is breathtaking from both the outside and the inside. However, its purpose is not only artistic as it also has a religious meaning: the facades of the Sagrada Familia are full of religious symbolism. One of the facades is dedicated to the birth of Jesus, another one points out the suffering of Christ during the crucifixion and shows the sins of human beings, while the third one is dedicated to the glory of Jesus.
This incredible building belongs to the UNESCO World Heritage and is the most visited monument in Spain.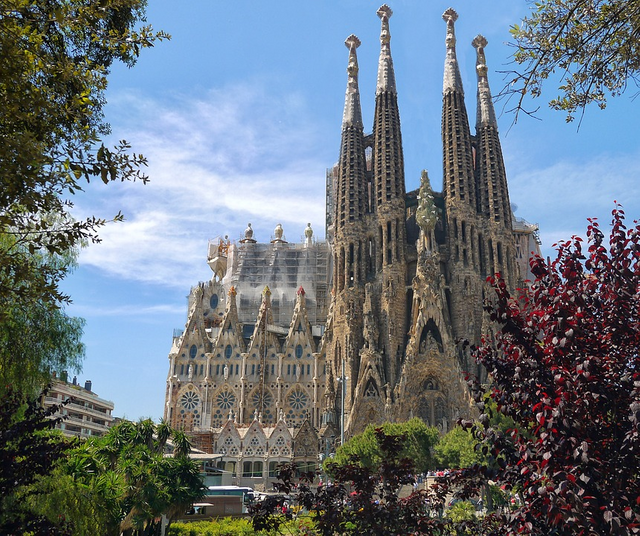 source
La Pedrera: it is one of the most imaginative houses in the history of architecture. Like La Sagrada Familia, it also belongs to the UNESCO World Heritage.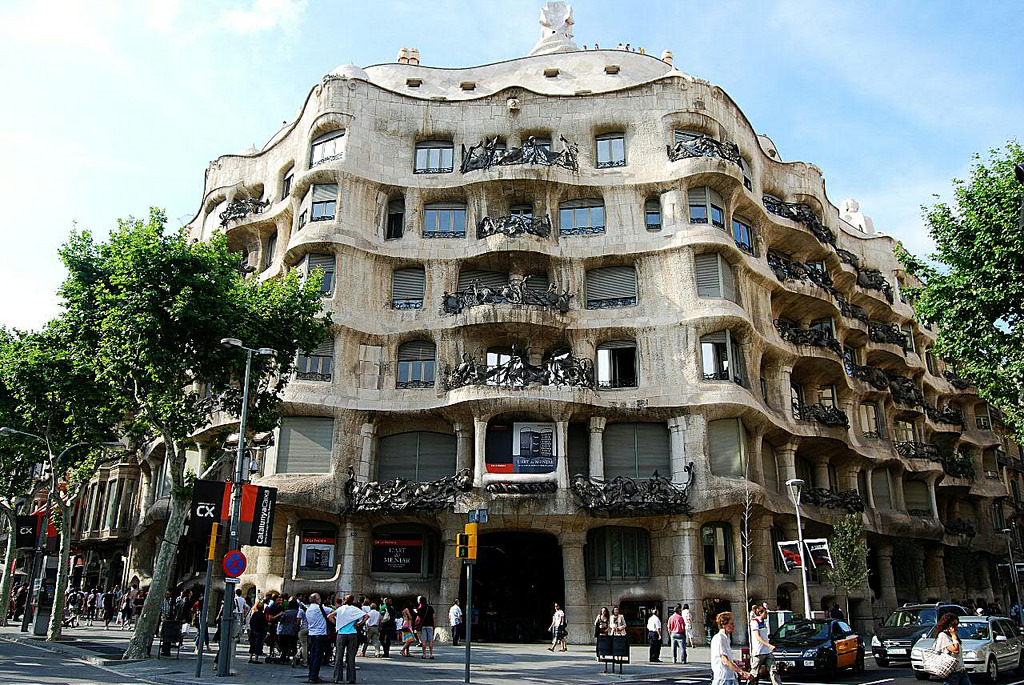 source
Park Güell: this park reflects Gaudí's artistic technique of incorporating a lot of colours, geometric shapes, ceramic and glass into his works. Even though it lies in the centre of the city, this park transmits tranquillity as you are surrounded by nature there.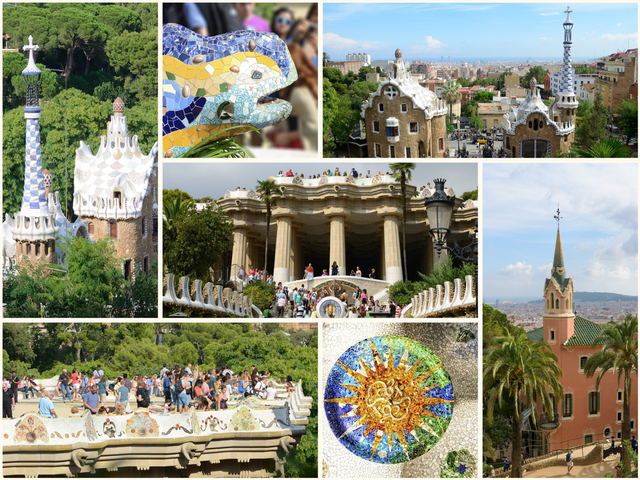 source
Mediterranean Diet
As it was previously mentioned, Barcelona also offers a variety of restaurants that give you the pleasure of trying Mediterranean food. What does it include? It consists of a lot of vegetables, fruits, beans, fish, olive oil and cereals such as wholegrain pasta, rice and bread. The good news is that it is not only delicious but also healthy. Are you already tempted to have a nice salad covered with olive oil? I am!
On the other hand, as Barcelona is such a cosmopolitan city, you can also find there a lot of restaurants that represent the cuisine of other countries: Indian, Italian, Chinese, Turkish, etc.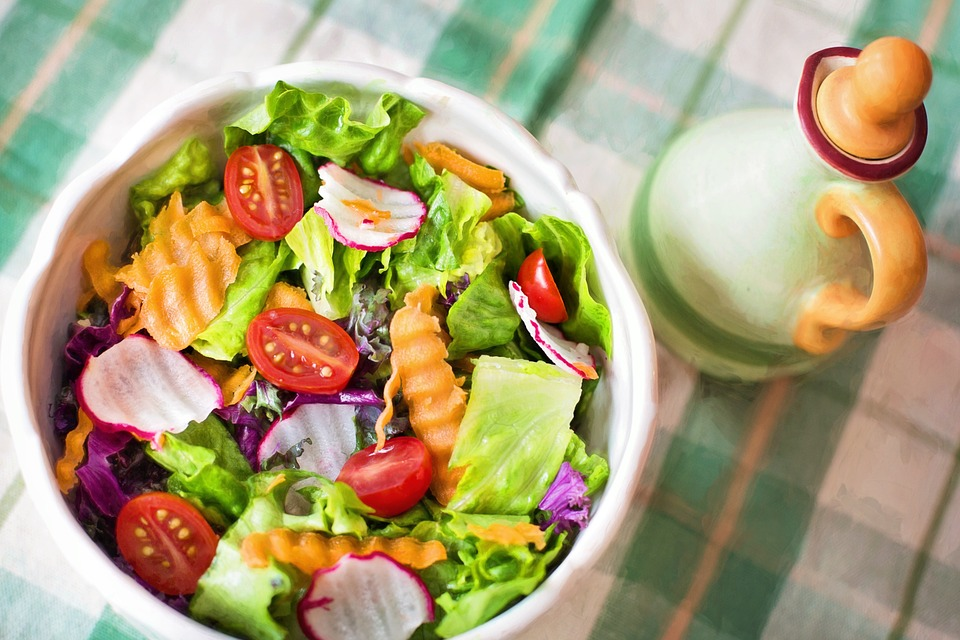 source
To sum up, Barcelona is one of the cities that deserves to be explored because of so many reasons. I hope one day you will be able to soak up its special atmosphere, see the masterpieces of A. Gaudí and try some Mediterranean food there. If you have already visited Barcelona, let me know about it in your comments below! Hasta la proxima! 😉