How To Be Happy Alone !
Being an introvert, I am well adapted to savor my own company. In fact, many of my favorite memories took place when I was alone. Even as a 10 years old child, I always wanted to be left alone in the house. At first, being alone brings peace and quietness and we can do everything we wish without a fear of being judged. Solitude produces a distinct sense of intimacy, vulnerability, and honesty. Well for someone like me, who get be alone just while roommate is out of town, being alone is the best thing I can think of. But then, when someone is alone for a really long time, things are not the same. The feeling of loneliness and being left out digs so much that one's thought can take a turn for the worse. But, do you know that you can enjoy your own company and be happy with yourself? Well, it's possible when you discover that you are the best person to make yourself happy.
Let's explore some tips that would definitely work to make you happy when you are alone.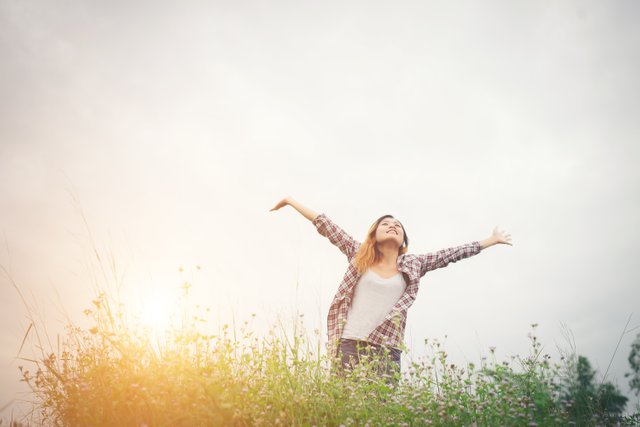 1. Know yourself:
If you are lugubrious with yourself then probably you don't know yourself well. Take time to think about your hobbies, your strength, your passion, your extremes, and every single stuff that makes you happy. You can write down your negative thoughts, replace them with positive ones, challenge your limits and do something crazy.
2. Remember the beautiful moment:
In life, we often think of mistakes we made and wither a lot of time in regretting it. But instead, try to remember the beautiful things that ever happened in your life. If you just broke up with your girl, think of the good memories you made, things you laughed over and things you learned from that person. Accepting things is the best way of moving on.
3. GO OUT:
Yes, you heard it right. I suggested you making out with yourself. Go to your favorite restaurant and order the food you esteem, go for a movie or even go for a vacation. That way, you can enjoy and appreciate things around you that would make you happy.
4. Create a Happy Place for Yourself
Re-make your room in the best way you like it. Decorate it the way that suits your mood and make you feel attached to your room. Change the old bed sheets with new one of your favorite color, hang the picture of your favorite celebrity, bring a speaker and play the music or whatever you wish.
5. Create something of value:
Making crafts, sketch, handicrafts and similar things keep you occupied and lightens up your mood. If you are not good at these, you can surf for them and learn online. Also, you can write novel or diaries. Creating something of value gives you immense satisfaction in its completion and also boosts up your motivation.
6. Sleep lot:
At times you feel down, take a nap. Doesn't matters what time of day it is, a nap can make you feel better. Sleeping like a baby can help you get over your loneliness although irregular sleep might hamper your health a little.