#Health_the benefits of sea shells
Shellfish is one of the many seafood consumed today, do you guys know besides tasting good mussels also have health benefits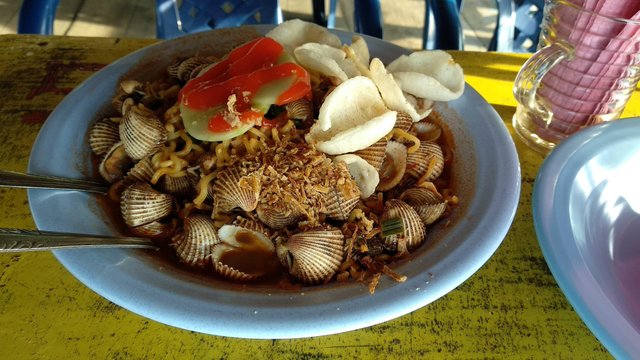 Do you guys like shellfish if you are very lucky, because in the shell is very much there are nutrients such as iron, vitamin E, vitamin A, omega 3, magnesium, potassium and there are many more, I will review what are the benefits of the consumption of sea shells .
Preventing Osteoporosis
Bone disease or osteoporosis is not only experienced by parents alone, but many young people who experience the disease, so you should now prevent bone loss by way of consumption of sea shells because the content of potassium substances will keep your bones.
Prevent Infection
Do you know if eating shellfish can prevent infection, if you are exposed to a blunt object or a sharp weapon do not get infected it is very dangerous for health, therefore from within the shells there are substances to prevent it
Quick Healing Wounds
Physical injuries are very often we experience Examples such as knife, so it makes our skin damaged to speed up its highly recommended shellfish consumption, because there is zinc in the shells that can accelerate the healing process.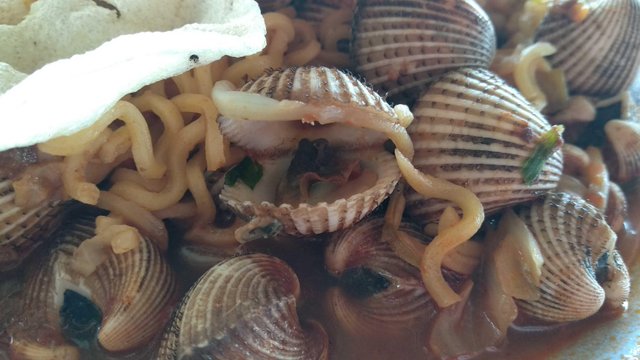 Overcoming Anemia
Deficiency of red blood cells is one of the common diseases found, therefore it is highly recommended to eat or consumption of shellfish because in the shell there is a lot of iron that helps restore red blood cells
That's some of the benefits of the consumption of sea shells Hopefully with this article can add to your horizons, thank you for visiting

Kerang merupakan salah satu makanan laut yang banyak dikonsumsi saat ini, apakah kalian tahu selain rasanya enak kerang juga memiliki manfaat bagi kesehatan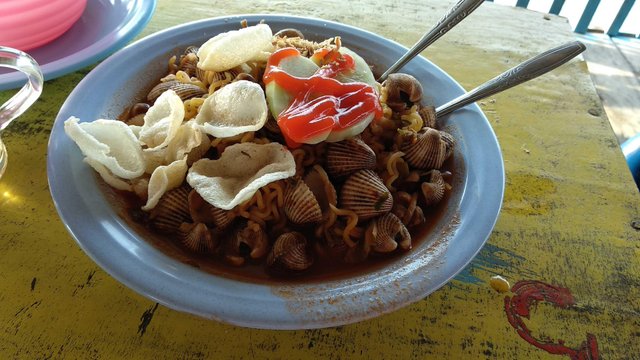 Apa kalian penyuka kerang jika Iya kalian sangatlah beruntung, karena di dalam kerang sangat banyak terdapat kandungan gizi diantaranya zat besi, vitamin E, vitamin A ,omega 3, magnesium, kalium dan terdapat banyak lagi, saya akan mengulas apa saja manfaat dari konsumsi kerang laut.
Mencegah Osteoporosis
Penyakit tulang atau osteoporosis saat ini tidak hanya dialami oleh orang tua saja, tetapi banyak kalangan muda yang mengalami penyakit tersebut, maka dari itu sebaiknya dari sekarang kalian mencegah tulang keropos dengan cara konsumsi kerang laut karena kandungan zat kalium akan menjaga tulang kalian.
Mencegah Infeksi
Apa kalian tahu jika makan kerang dapat mencegah infeksi, jika kalian terkena benda tumpul atau senjata tajam janganlah sampai terkena infeksi itu sangat berbahaya bagi kesehatan, maka dari itu dalam kandungan kerang terdapat zat untuk mencegah hal tersebut
Cepat Menyembuhkan Luka
luka fisik sangat sering kita alami Contohnya seperti terkena pisau, maka dari itu membuat kulit kita rusak untuk mempercepat nya sangat dianjurkan konsumsi kerang, karena terdapat zat seng di dalam kerang yang mampu mempercepat proses penyembuhan.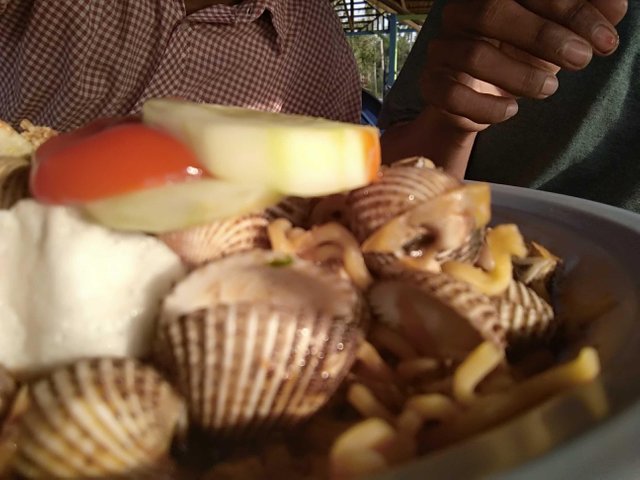 Mengatasi Anemia
Kekurangan sel darah merah adalah salah satu penyakit yang umum dijumpai, maka dari itu sangat dianjurkan memakan atau konsumsi kerang karena di dalam kerang terdapat banyak zat besi yang membantu mengembalikan sel darah merah
Itulah beberapa manfaat dari konsumsi kerang laut Semoga dengan adanya artikel ini dapat menambah wawasan kalian, terima kasih telah berkunjung