!!! Important - Let's test the power of Blockchain & Crypto - Please read, help and share/resteem... !!!









Today this post hit me:
After a little research I also came about this post:
I would be happy seeing some people engaging in helping our fellow humans and think about projects or even little transfers (3-5 STEEM might help for one or two persons for one or two days).
Some people will have the possibility to exchange STEEM to Bolivian Dollars e.g. in Discord groups...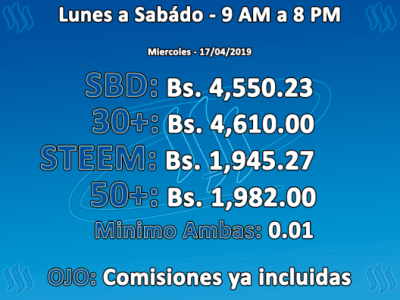 I know "begging" is not allowed in Steemit etiquette, but is this "begging" ? - I guess not...
Please resteem this post or/and the two posts mentioned in my post to bring this situation to more visibility on Steemit and to bring it to the conscience of more Steemians.
Payouts of upvotes on this post will be used for helping individuals in Venezuela.
Please also upvote the above mentioned posts...
Thanks for your efforts...
May God bless you...