Invest in your strength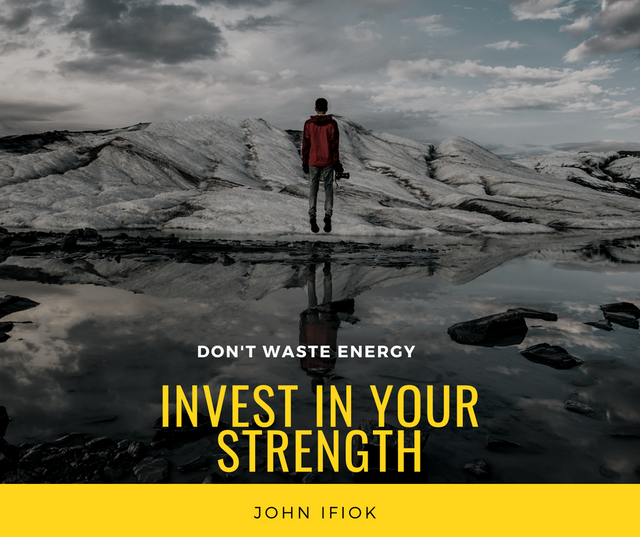 Have you ever wondered why some persons become so good at what they do? have you also wondered how some persons got to where they are currently in their various fields?
The answers to these questions are age long and always re-occuring, do you remember the various advantages of "specicialization" that was taught in the subject of economics.
Well if you do, you will realize that specialization isn't any different from the subject matter of investing our energies into our strengths.
When we invest a very large amount of our development and energy on those things we find ourselves to be good at, we excel at it therefore become unbeatable in that field.
The more often we invest in our strengths, skills and what we already excel at, that's going to allow us to not only feel fulfilled but also make a difference.
Don't waste energy, the most successful people on the planet didn't do so, but rather they invested in their strengths, they stayed focused on the one or two things they were good at and loved and decided to become experts in those fields.
You should do the same!